Main content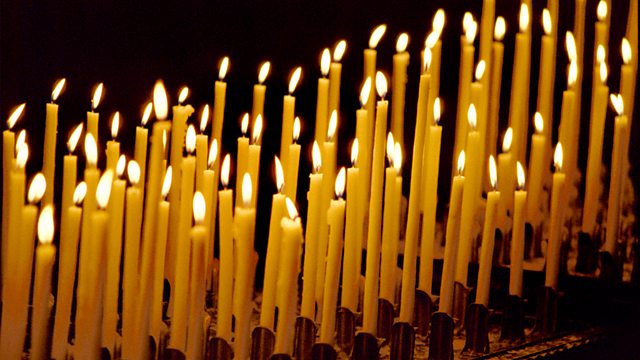 14/12/2018
A spiritual comment and prayer to begin the day with Canon Steve Williams
Canon Steve Williams
Good morning.

If I were to say , "One small step...", you'd finish the sentence for me.  They've received more attention this year with the new film, First Man, telling the very human story of Neil Armstrong.   But I wonder if you know what the final words of a human being on the lunar surface were - and who spoke them. 

First words are memorable - even if they are sometimes rehearsed or fluffed.   But words of farewell are the ones  that are capable of placing a whole project, episode or life in a perspective that, up to that moment, has only been partially understood.   In the Hebrew Scriptures, the Preacher says: "The end of a matter is better than the beginning, and patience is better than pride."

Those last words from the Moon were spoken from the Apollo 17 mission this day in 1972 by Eugene Cernan. He said:  "We leave as we came and, God willing, as we shall return, with peace and hope for all mankind. Godspeed the crew of Apollo 17."

On our final day at school before our A-Levels, I went round with an old cassette recorder gathering messages from staff.  Each person had about ten seconds to think what their farewell message  would be.  How do you sum up 7 years of education in half a minute or so? 
I remember my school chaplain hunched over the microphone, he remembered the prophesy of WB Yeats, that begins "Things fall apart; how the centre could not hold;
Mere anarchy would drown the ceremony of innocence
The best lack all conviction, the worst would be full of passion. 

Then he remembered Jesus' words to his friends. "In the world, you will have trouble, but courage, the victory is mine. I have overcome the world."       

Amen