Main content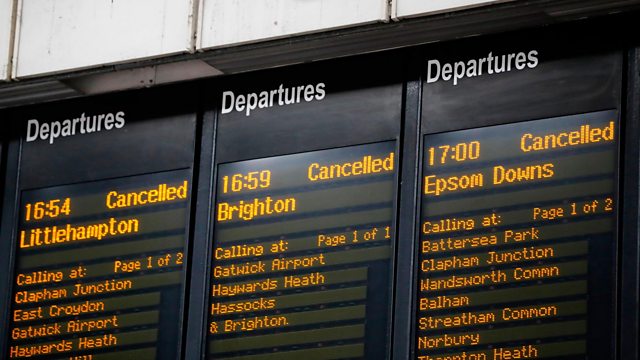 Retail rents, Rail review, Cashless pubs
After a difficult year for rail passengers, what can commuters expect for 2019?
This year has been tough for the High Street. It started with the demise of Toys R Us and Maplin, and continued with warnings about New Look and House of Fraser. But new research suggests store closures in 2018 have been significantly lower than 10 years ago during the credit crunch. The report by CBRE, a company which values commercial property, found 58 retail companies failed in 2008. So far this year 30 have gone under. At the same time, retail rents have been coming down for the first time in a while. We'll look at what's behind that.
Many rail passengers have faced cancellations and delays during 2018. The problems started after timetable changes in May - with Govia Thameslink and Northern Rail worst affected. The regulator - the Office of Rail and Road - has just finished an enquiry looking at what went wrong. It makes a number of recommendations - many focus on making sure passengers are properly informed. The Rail Delivery Group, which represents the rail operators, says it's committed to improving the quality and reliability of rail services through investment in infrastructure so that thousands of extra services can run. But what will 2019 bring? We'll speak to the Office of Rail and Road.
And this year the number of people paying with cards overtook those who paid with cash for the first time. It's a trend reflected in the number of businesses deciding to do away with cash altogether. The trade association, UK Finance, projects that in Britain cash will be used in just one fifth of all sales by 2026. But there are some sectors where the use of cash remains stubborn? We'll find out if reports of the death of cash have been greatly exaggerated.
Presenter: Melanie Abbot
Producer: Jess Quayle