Main content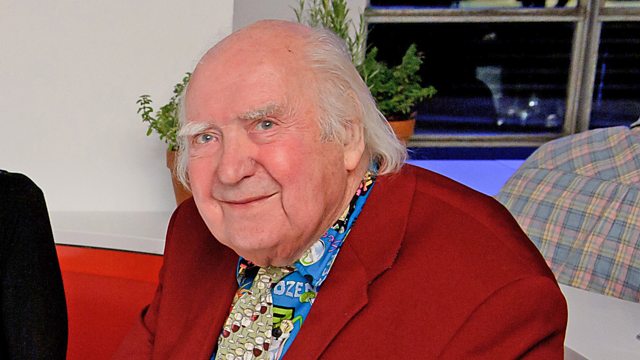 Peter Boizot, Judith Kazantzis, Sir Sze-Yuen Chung, Sister Cecylia Roszak, Scott English
Matthew Bannister on businessman Peter Boizot, poet Judith Kazantzis, politician Sir Sze-Yuen Chung, nun Cecylia Roszak and songwriter Scott English.
Pictured: Peter Boizot
Matthew Bannister on
Peter Boizot who founded the Pizza Express chain of restaurants and invested heavily in his home town of Peterborough.
Judith Kazantzis, the feminist poet, novelist and activist.
Sir Sze-Yuen Chung, the Hong Kong businessman who led the campaign for residents' views to be heard during the handover negotiations between the UK and China.
Cecylia Roszak, the Polish nun who helped to save Lithuanian Jews from the Nazis during the second world war.
Scott English the songwriter who gave us "Hi Ho Silver Lining" and "Mandy".
Interviewed guest: Clementine Allen
Interviewed guest: David Lowndes
Interviewed guest: Michèle Roberts
Interviewed guest: Baroness Lydia Dunn
Interviewed guest: Jonathan Ornstein
Interviewed guest: Geoff Barker
Producer: Neil George
Archive clips from: Nationwide, BBC One 13/08/76; Nationwide, BBC One 05/05/81; Table Talk in the 60s, Radio 3 23/05/93; Look East, BBC Norwich 17/02/03; Newsbeat, Radio 1 04/12/97; I Write the Songs: The Barry Manilow Profile, Radio 2 21/11/06; Radio 4 News, 30/06/97.
Peter Boizot
Born 16 November 1929; died 5 December 2018, aged 89.
Last Word spoke to his sister Clementine Allen and photographer David Lowndes.
Judith Kazantzis
Born 14 August 1940; died 18 September 2018, aged 78.
Last Word spoke to her friend, author Michèle Roberts.
Sir Sze-Yuen Chung
Born 3 November 1917; died 14 November 2018, aged 101.
Last Word spoke to business woman and politician Baroness Lydia Dunn.
Sister Cecylia Roszak
Born 25 March 1908; died 16 November 2018, aged 110.
Last Word spoke to Jonathan Ornstein, executive director of the Jewish Community Centre in Krakow.
Scott English
Born 10 January 1937; died 16 November 2018, aged 81.
Last Word spoke to BBC music broadcaster Geoff Barker.