Main content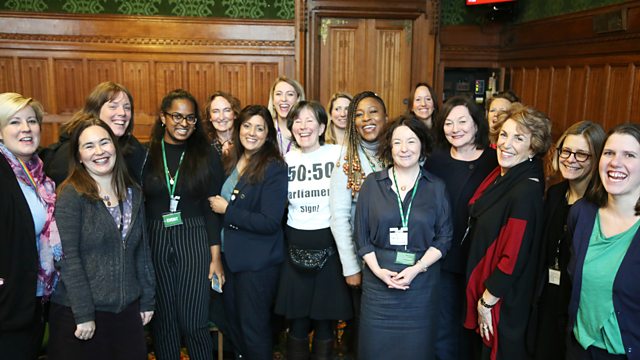 Woman's Hour celebrates 100 years since the first women voted in a UK election
The programme celebrates the centenary of the first UK women voting and standing for parliamentary election.
December 14th is the 100th anniversary of the first time some women, an estimated eight million of them, were eligible to vote. It was also the first time that women were able to stand for election as a Member of Parliament. We'll be celebrating these milestones in a special programme broadcasting live from Parliament. Jane Garvey will be joined by a panel of current women MPs and by an invited audience of past MPs, Youth Parliamentarians, academics and campaigners for change. We'll be hearing why our vote matters, what impact women voters and women MPs have on policy that benefits women? How much has changed for MPs since the early days of Nancy Astor, and just when will we see a 50:50 Parliament?
Presenter: Jane Garvey
Producer: Kirsty Starkey
Producer: Dianne McGregor
Interviewed Guest: Jo Swinson MP
Interviewed Guest: Jess Phillips MP
Interviewed Guest: Nusrat Ghani MP
Interviewed Guest: Hannah Bardell MP
Interviewed Guest: Dame Joan Ruddock
Interviewed Guest; Baroness Anne Jenkin
Interviewed Guest: Jordhi Nullatamby
Interviewed Guest: Dr Mari Takayanagi
Interviewed Guest: Professor Sarah Childs
Interviewed Guest:Professor Rosie Campbell
Interviewed Guest: Edwina Currie
Interviewed Guest: Dr Shola Mos-Shogbamimu
Interviewed Guest: Frances Scott
Last on
Women In Parliament - More Information
Broadcast

Podcast
Women's voices and women's lives - topical conversations to inform, challenge and inspire.