Main content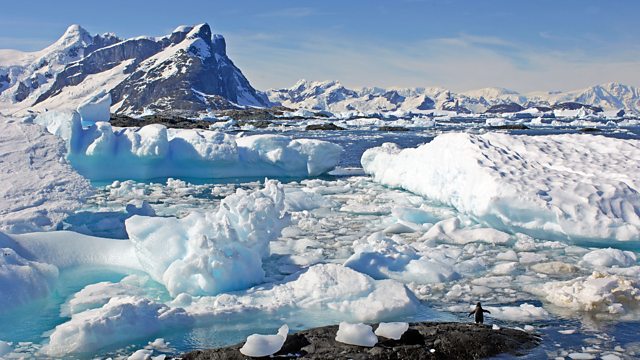 Ice
Spectacular stage effects of the 17th century, and Antarctica in prose, poetry and sound art. Anne McElvoy, Kat Austen, Michael Bravo, Jean McNeil and Tom Charlton wrap up warm.
Anne McElvoy wraps up warm for an account of life in Antarctica through prose and poetry, how the idea of the North Pole has fired the human imagination for centuries and an artist's interpretation of the Arctic through sound. Also how the spectacular stage effects that thrill panto audiences have their roots in the 17th century and the court of James I and VI - New Generation Thinker Thomas Charlton looks at theatre history.
North Pole by Michael Bravo is published on 14th December.
Ice Diaries: An Antarctic Memoir by Jean McNeil is out now.
Kat Austen's concentration | The Matter of the Soul is available for purchase and download via Bandcamp. She was the 2017/18 Scott Polar Research Institute artist-in-residence.
Producer: Torquil MacLeod.
Last on
Broadcast