Main content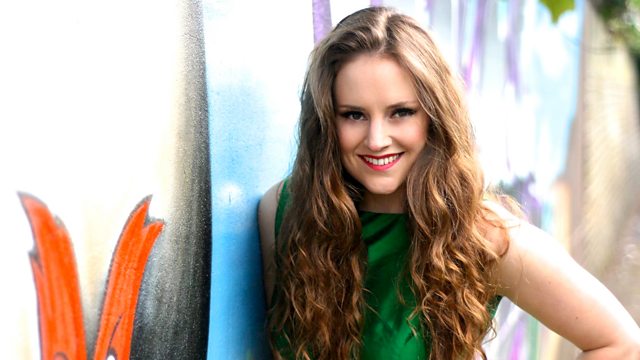 The Amorous Duel
Arcangelo and director Jonathan Cohen are joined by soprano Louise Alder and countertenor Tim Mead in Handel's Cantata, The Amorous Duel.
Two leading singers, soprano Louise Alder and countertenor Tim Mead join Jonathan Cohen and his period-instrument orchestra, Arcangelo, for cantatas by Scarlatti, Handel and the latter's onetime rival, the Neapolitan Porpora – prolific vocal composer and teacher of the famed castrato Farinelli.
Recorded on Friday 7 December at Wigmore Hall.
Presented by Ian Skelly.
Part one:
Alessandro Scarlatti (1660-1725): Cantata: Piango, sospiro, e peno
Alessandro Scarlatti: Clori e Mirtillo
George Frideric Handel (1685-1759): Trio Sonata Op. 2 No. 1 HWV386b
Nicola Porpora (1686-1768): Ecco che il primo albore
Interval music:
Lodovico Giustini (1685-1743): Sonatina No 1 in G minor (1732) Linda Nicholson (pianoforte)
Pietro Domenico Paradisi (1707-1791): Sonata No 10 in D major (1754) Linda Nicholson (pianoforte)
Part two:
Nicola Porpora: Il ritiro; Sinfonia da camera in G minor Op. 2 No. 3
George Frideric Handel: Cantata: Amarilli Vezzosa (Il Duello Amoroso) HWV82
Louise Alder soprano
Tim Mead countertenor
Arcangelo:
Sophie Gent violin
Louis Creach violin
Max Mandel viola
Jonathan Byers cello
Thomas Dunford lute
Jonathan Cohen director, harpsichord
This concert replaces the advertised programme of Stravinsky and Berio by the London Philharmonic Orchestra conducted by Vladimir Jurowski.
Featured in...
We broadcast more live and specially-recorded concerts and opera than any other station.