Main content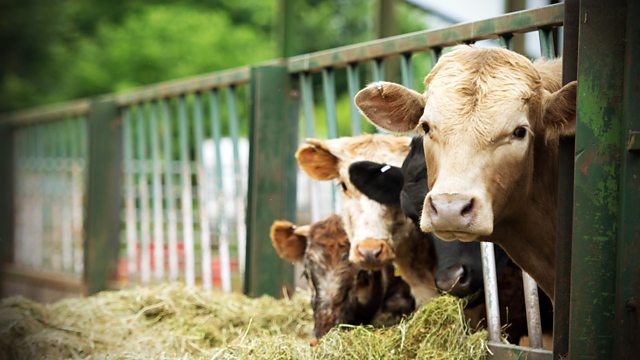 12/12/2018
There's a visitor at Lower Loxley and Tom makes a breakthrough.
Kirsty thinks Lynda has lost her spark; Roy knows how Lynda feels. He's thinking about working on Christmas Day and wonders if he should have taken Phoebe's advice and proposed to Lexi.
Lily opens her birthday presents. Elizabeth still won't be persuaded to visit Freddie.
Natasha delivers a hamper to mark Pat and Tony's anniversary as well as congratulate them on the farm's new ventures. Natasha is grateful they have taken her seriously. She joins Tom in planting trees and invites him to her parents' in Wales for Christmas. Tom is taken aback and she apologises. Meanwhile, Pat and Tony are impressed with the hamper and feel bad that they have moaned about Natasha over the last few weeks.
Russ buys a bottle of wine in the Bridge Farm Shop – he's going to surprise Lily. Elizabeth opens the door to Russ who arrives while Lily is visiting Freddie with Johnny. Later, Lily dissolves into tears when she sees Russ and opens up about how difficult the visit to Freddie was.
In The Bull, Kirsty and Tom share their concerns about Roy and Tom apologises for what happened between him and Philip. Kirsty is forgiving and then reminds him that life is short when he tells her that Natasha has invited him to spend Christmas with her family. Tom swiftly tells Natasha he'll join her in Wales for Christmas. Roy arrives at The Bull and Kirsty persuades him to have Christmas Day dinner with her at The Bull.
Countryside Insights from The Archers