Main content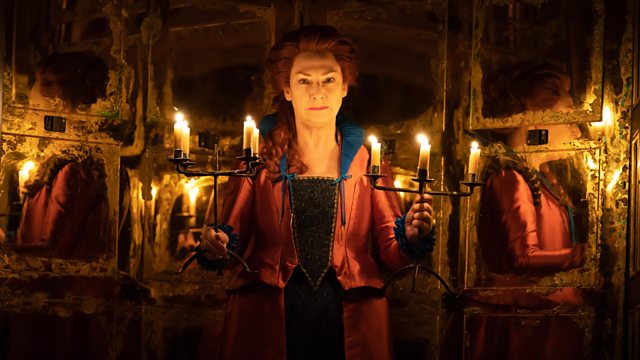 Pauline McLynn, Breast cancer and older mothers, Salome Zurabishvili, Melissa Cole
Breast cancer and older mothers, Pauline McLynn on playing the Demon in Dr Faustus, the significance of Salome Zurabishvili, and Georgia's first elected woman president.
New research shows that women who have children in their 30's have a higher risk of breast cancer. Jenni asks Dr Emma Pennery, Clinical Director at Breast Cancer Care to look behind the headline and put the study into context.
In her new production of Dr Faustus at the Sam Wanamaker Playhouse in London, director, Paulette Randall has cast the main roles of the menacing Mephistopheles and the Doctor as women. Best-known for her role as Mrs Doyle in the long-running comedy TV series Father Ted, Pauline McLynn plays the demon and talks to Jenni about the continued relevance of this cautionary tale. What are we prepared to sacrifice in the pursuit of power?
Listener's got in touch after hearing criticism by Grandmothers to be of parents using mobile phones and screens in front of their young children. Lucy, one of those listeners, joins the programme to share her experiences along with the parenting commentator Ellie Gibson from the Scummy Mummies podcast. What kinds of advice do they get from their elders and can it ever be welcome?
On Sunday 16th of December Salome Zurabishvili will be inaugurated as Georgia's first elected woman president. What does this mean for the country? And how have Georgian women reacted? Caucasus Correspondent Rayhan Demytrie explains the significance of Zurabishvili and her rise to power.
Beer expert, Melissa Cole's new book 'The Beer Kitchen' combines her two passions: beer and food. She joins Jenni in the studio to talk about cooking with beer, the difference between taste and flavour and how to assess beer and pair it with food.
Presenter: Jenni Murray
Producer: Caroline Donne
Guest: Dr. Emma Pennery
Guest: Pauline McLynn
Guest: Ellie Gibson
Guest: Rayhan Demytrie
Guest: Melissa Cole
Photographer credit: Marc Brenner
Breast Cancer - Advice and Support