Main content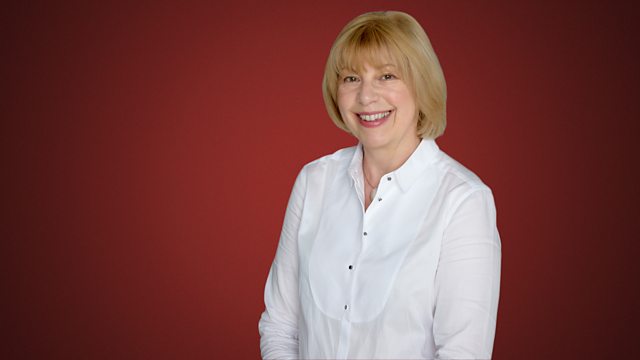 BBC Concert Orchestra - LIVE
Live from Watford Colosseum, music by Rodrigo, Maconchy and Lutowslawski, the BBC CO with New Generation Artist Thibaut Garcia and conductor Richard Farnes. With Fiona Talkington.
Live from Watford Colosseum, Fiona Talkington presents the BBC Concert Orchestra performing music by Ravel, Rodrigo, Maconchy & Lutowslawski, with New Generation Artist guitarist Thibaut Garcia & conductor Richard Farnes.
After the live concert, Penny Gore features music recorded by the BBC Concert Orchestra at the EFG London Jazz Festival last month. The programme explores the marvels that are composer/performers and the influence of New York City on jazz. Principal Conductor Bramwell Tovey is the pianist for Pictures in the Smoke, his work inspired by a line from New York-based poet Dorothy Parker. Gordon Hamilton's piece pays homage to one of New York's greatest jazz composer/performers, John Coltrane, and Coltrane played with Miles Davis whose album Nefertiti has been arranged for orchestra by Guy Barker. The Frontier by Dave Heath explores a range of musical images based upon feelings on returning from a visit to New York City in 1989.
Ravel – Le Tombeau de Couperin
Rodrigo – Concierto de Aranjuez
Matos Rodriguez – La Cumparsita
Maconchy – Nocturne for Orchestra
Lutowslawski - Concerto for Orchestra
BBC Concert Orchestra
Thibaut Garcia, guitar
Richard Farnes, conductor
c.3.50pm
Gordon Hamilton: Baby Steps First
Wayne Shorter, arr. Guy Barker: Nefertiti
Dave Heath: The Frontier
Bramwell Tovey: Pictures in the Smoke
BBC Concert Orchestra
Bramwell Tovey, piano & conductor