Main content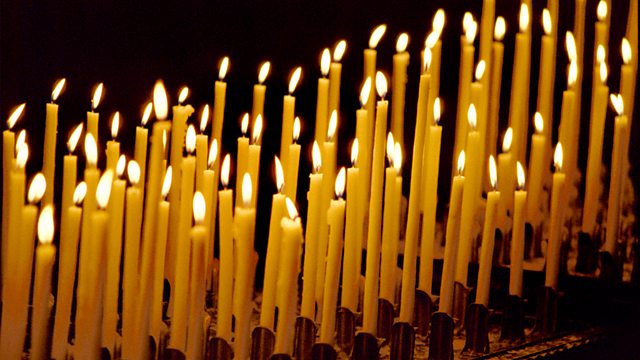 12/12/2018
A spiritual comment and prayer to begin the day with Canon Steve Williams
Canon Steve Williams
Good morning.

One of the last things my mother said to us as together we faced into the future was this:   "Don't shout so loud that God can't be heard."  She was in the final stages of a terminal illness, and she was planning her funeral with us as together we were reflecting on the best way to remember her in the service that we'd hold to mark her passing.
"Don't shout so loud that God can't be heard."

She wanted us to be honest about the complex blend of hope, thanksgiving, grief and loss that we would share - and to know that God was somehow caught up in this mystery that we faced together.  Yes, as Christians we would affirm our hope in the resurrection that we see in Jesus Christ.  But we'd do so remembering that, in the quietness and the pauses of the day, God in his son Jesus knew also the gentle sting of tears - and that he embraced willingly the vulnerability of our human condition.  We could talk to him without pretending to be strong.

In a world of rolling news and the  relentless instant comment feeding a voracious so-called social media, there are precious few opportunities for silence, reflection and for listening to the still small voice that knows the human heart from within.  But when jobs, dreams, ambitions or those people precious to me move on, then I need a moment away from the noise and the clamour... and yet I need to know that I am loved and not alone. 

Breathe through the heats of our desire,
Thy coolness and thy balm:
Let sense be dumb,
Let flesh retire,
Speak through the earthquake, wind and fire,
Thy still small voice of calm,
Thy still small voice of calm. 
Amen.