Main content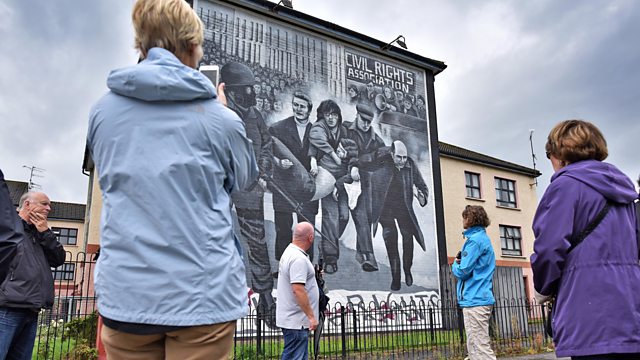 Drawing a Line Under the Troubles
Peter Taylor explores the political, legal and moral questions arising from attempts to achieve justice over deaths and injuries that occurred during the Northern Ireland Troubles.
"Why am I still being investigated after all these years? I feel betrayed. The IRA gets an amnesty and I could be gaoled for life." Those are the words of a former member of the Parachute Regiment who faces prosecution for events arising out of 'Bloody Sunday' in 1972 - not the deaths of IRA gunmen but injuries to civilians caused by ricochets. Another former soldier adds: "You can't drag cases like this through the courts 40 years later. There should be a statute of limitations."
The British Government has decided to try and draw a line under the 'Troubles' in Northern Ireland with a plan that includes military veterans facing possible prosecution for events that took place decades ago. These ex-soldiers see themselves as victims of a witch hunt. They demand that no prosecution could be launched once a specific number of years (probably ten) had passed after the event. Many veterans would accept this being extended to members of the IRA too.
There is profound political disagreement about this, however. In a private letter to the Prime Minister, the Defence Secretary, Gavin Williamson, has expressed his support for the idea, arguing that "our veterans need the protection of a statute of limitations in respect of Troubles-related offences. If this means a wider amnesty, so be it…" Theresa May disagreed: "We cannot countenance a proposal where amnesties would be provided for terrorists."
But no less important are the stories of the victims. In a number of cases, their families seek an apology from the government. Their emotions are visceral too. In a thought-provoking programme, Peter Taylor explores the political, legal and moral questions over attempts to achieve justice in Northern Ireland many years after the original events and where these may be leading.