Main content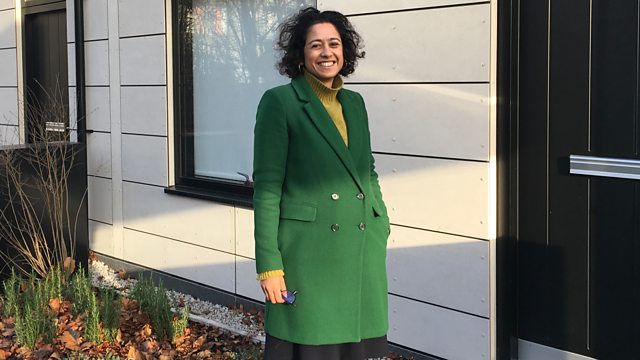 Mortal Engines, Tenancy, Ren Hang, Martin Jenkinson
Mortal Engines reviewed, theatre takes on the housing issue in Tenancy, plus potographers Ren Hang and Martin Jenkinson discussed.
Mortal Engines is a new sci-fi fantasy film co-written and produced by Peter Jackson, based on the first in a series of young adult steampunk novels by Philip Reeve. In a post-apocalyptic future, mobile cities on huge caterpillar tracks roam the landscape, consuming smaller towns for their resources. Starring Hera Hilmar as Hester Shaw, the film is the directorial debut of long-time Jackson collaborator Christian Rivers. Katie Popperwell reviews.
In a year when housing has risen up the political agenda, Richard Gregory, artistic director of Quarantine theatre company, and performance artist Grace Surman discuss Tenancy, part of a Manchester-led international project which explores the changing nature of cities by artists taking over a residential home for a year.
The work of the Chinese photographer Ren Hang found admirers worldwide and was championed by Ai Weiwei, though the Chinese authorities were less enamoured. Almost two years after his death at the age of 29 and with the first show of his work in the UK premiering at Open Eye Gallery in Liverpool, Laura Robertson, critical writer-in-residence at the gallery discusses Ren Hang's significance.
When Martin Jenkinson was made redundant from the Sheffield steel industry in 1979, it was the start of a four decade-long career as a professional photographer whose first subject was his adopted city. His pictures of the 1984 – 85 miners' strike were widely published in the national press. Years later they would catch the eye of Turner-prizewinning artist Jeremy Deller who worked with Jenkinson on his recreation of The Battle of Orgreave. Art critic Orla Foster reviews the new retrospective of Jenkinson's photographs at Weston Park Museum in Sheffield.
Presenter: Samira Ahmed
Producer: Ekene Akalawu
Last on
Broadcast