Main content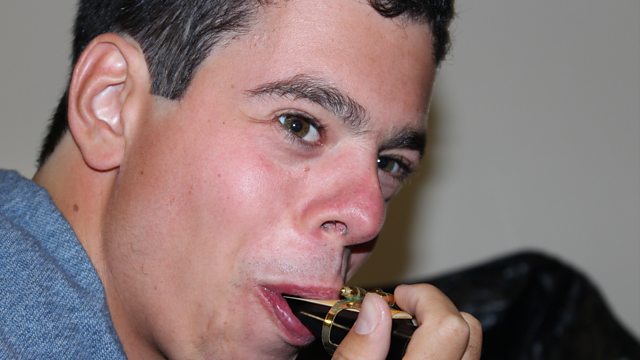 Only Happiness
The minds of those with Williams Syndrome are made of sound. Saxophonist YolanDa Brown joins musicians with the condition for a week-long camp with melody at its heart.
The minds of those with Williams Syndrome are made of sound. They're more likely to possess absolute pitch and the way they perceive the world can be found in music – they can be moved to tears by a cello or disturbed by minor chords. This rare, genetic condition affects between 1 in 7,500 and 1 in 20,000 people in the UK. But music and sound unite.
In rural County Fermanagh, Northern Ireland, an outdoor activity centre becomes the annual home to the Williams Syndrome Association of Ireland. For one week a year, music can be heard across the campsite. Cracked windows and doors left ajar reveal beating drums and pop hits, and nursery rhymes are played at the piano. Laughter and chatter can be heard at every corner.
MOBO award-winning saxophonist YolanDa Brown steps inside the world of Williams Syndrome as she joins the campers, saxophone in hand. In meeting those with Williams Syndrome, she discovers how they hear music in unexpected places, be it a coffee machine producing a C note or a bell with a high frequency. The emotional response it creates is heightened, with anxiety and empathy threaded together in discordant harmony.
Producer: Kate Holland
A Whistledown production for BBC Radio 4.
Last on

Broadcasts