Main content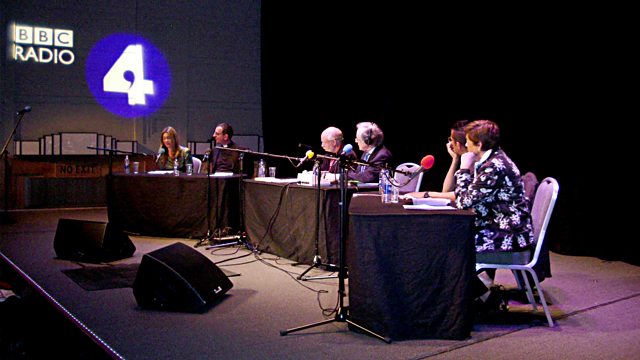 10/12/2018
Nigel Rees hosts the quotations quiz with writer Monica Ali, broadcaster Henry Kelly and impressionist Jan Ravens. From 2018.
Nigel Rees quizzes a host of celebrity guests on the origins of sayings and well-known quotes, and gets the famous panel to share their favourite anecdotes and quotes.
* Writer and novelist Monica Ali
* Broadcaster and journalist Henry Kelly
* Actress and impressionist Jan Ravens
This is the 54th series of the popular humorous celebrity quotations quiz,.
In almost forty years, Nigel Rees has been joined by writers, actors, musicians, scientists and various comedy types. Kenneth Williams, Judi Dench, PD James, Larry Adler, Ian KcKellen, Peter Cook, Kingsley Amis, Peter Ustinov… have all graced the Quote Unquote stage.
Presenter: Nigel Rees
Producer: Simon Nicholls
A BBC Studios production for BBC Radio 4 first broadcast in December 2018.
Last on
Broadcasts