Main content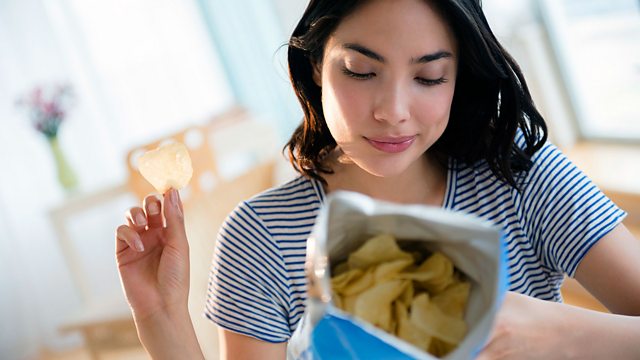 Recycling Crisp Packets, Masters of Wine, Wearing Wigs
Walkers Crisps launches a new recycling scheme for crisp packets. How easy is it to become a Master of Wine? The growing trend in young black women wearing wigs.
Walkers Crisps is launching a new recycling scheme for crisp packets today. It follows a protest earlier this year which urged people to post back their empty non-recyclable bags to the crisp giant. We speak to Duncan Gordon, a senior director at Walkers, about why the company decided to bow to public pressure. We also ask Philip Chadwick, editor of Packaging News, to assess if the new scheme really will live up to people's expectations.
We look at concerns about there not being enough of the right sort of housing for older people. By 2039, one in 12 people in the UK will be more than 80 years old. We speak to Jane Ashcroft, chief executive of Anchor Hanover, a newly created and now the largest provider of care and housing for elderly people in England.
We discuss how social media influencers are leading more young black women to wear wigs. We hear from three women in Birmingham who've adopted wigs as part of their beauty regime, following in the footsteps of celebrities like Beyonce, Rhianna, Katy Perry, Kim Kardashian and Kylie Jenner. We ask who else is buying them and if the trend will continue.
The "Masters of Wine" organisation is searching for a new boss. Our reporter, Jay Unger, goes to the Yorkshire School of Wine to find out what skills you need to apply. We also speak to Penny Richards, the outgoing executive director, about what it takes to head up the world's most prestigious wine organisation.
Presenter: Shari Vahl
Producer: Tara Holmes