Main content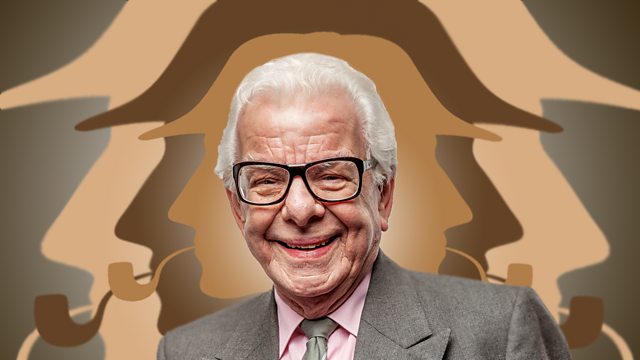 Episode 2: Wild Geese
A dead goose is left in Baker Street, and Mrs Hudson has a seasonal caper. Patricia Hodge, Miriam Margolyes and Barry Cryer star in this humorous take on life at 221 Baker Street.
Behind every great man there is an even greater woman - demanding rent.
Comedy legend Barry Cryer brings his unique brand of silliness to the world of Sherlock Holmes' landlady in a special Radio 4 double bill recorded in front of an audience in London. There'll be plenty of festivities (as well as Music Hall singalongs accompanied by pianist Jeremy Limb) in this humorous and alternative take on Mrs Hudson's life below stairs at 221Baker Street.
Barry plays chestnut salesman Harry Fryer and is joined by Patricia Hodge as Mrs Hudson and Miriam Margolyes as her mischievous friend and neighbour, Mrs Brayley.
The show has been written by Barry and his son, Bob Cryer and is based on their book, Mrs Hudson's Diaries.
In this second episode, a dead goose and a battered hat are found by Inspector Lestrade (Bob Cryer) lying in the middle of Baker Street. It's not long before Mrs Hudson is leading her friends out into the night on a very silly seasonal adventure.
However, one thing you can be sure of, Sherlock Holmes (Orlando Wells) and Dr Watson (Stephen Critchlow) are never far away and usually ahead of the game. So come in from the cold, turn on the wireless and make a date with Mrs Hudson. But don't forget to wipe your feet first.
CAST:
MRS HUDSON - Patricia Hodge
MRS BRAYLEY - Miriam Margolyes
HARRY FRYER - Barry Cryer
HOLMES - Orlando Wells
ARCHIE / WATSON - Stephen Critchlow
MARTHA/BELLA - Ruth Bratt
GUSTAV / MD - Jeremy Limb
LESTRADE - Bob Cryer
Written by Bob and Barry Cryer
Produced and directed by Ned Chaillet and Ben Walker
The Waters Company for BBC Radio 4
Last on

Broadcasts