Main content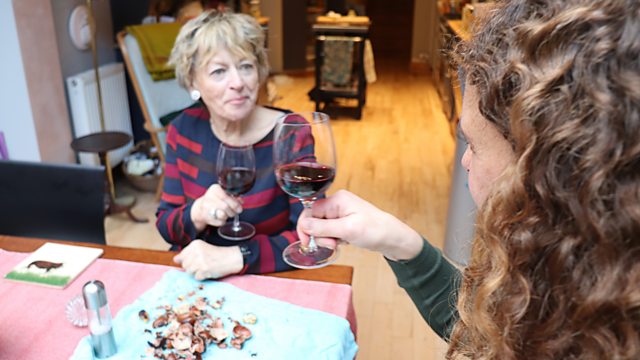 Sweet Chestnuts
Rachel Roddy and Sheila Dillon share their love of sweet chestnuts and their importance to both Italian and UK cooking.
Rachel Roddy and Sheila Dillon share their love of Sweet Chestnuts and find out how they're for so much more than just roasting over an open fire. Like a lot of people Rachel's first memories of Chestnuts is as stuffing for turkey, but when she moved to Rome in 2005 where there was a Chestnut seller on every corner she embraced Chestnuts as an ingredient. She and Sheila discuss the soups, cakes and stews that are made using Chestnuts and how for one restaurant-owner they're a hero ingredient which saved a population from starvation.
Fabio Parasecoli, Professor of Food Studies at the New York University explains why Chestnuts were so important to the Italian region of Abruzzo and how he still makes his Grandmother's Chestnut and Chickpea soup on Christmas Eve. Martin Crawford of the Agroforestry Research Trust in Dartington sells 750Kg of Chestnuts a season and explains why he would like UK producers to challenge the imports from Italy, France, Portugal and increasingly, China, and Simon Melik from Besana UK gives an overview on the industry.
Producer: Toby Field
Last on
Broadcasts