Main content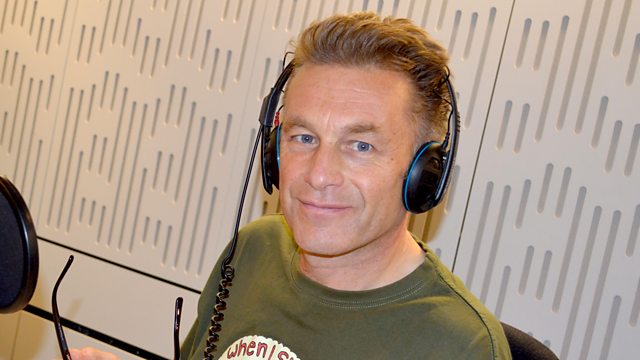 Rainforest Foundation UK
Wildlife presenter Chris Packham makes the Radio 4 Appeal on behalf of Rainforest Foundation UK.
Wildlife presenter and naturalist Chris Packham makes the Radio 4 Appeal on behalf of Rainforest Foundation UK.
To Give:
- Freephone 0800 404 8144
- Freepost BBC Radio 4 Appeal. (That's the whole address. Please do not write anything else on the front of the envelope). Mark the back of the envelope 'Rainforest Foundation UK'.
- Cheques should be made payable to 'Rainforest Foundation UK'.
Registered Charity Number: 1138287.
Rainforest Foundation UK
The Rainforest Foundation UK works with communities in the Congo Basin rainforests, supporting their efforts to legally own their traditional lands. Our projects support forest-dependent communities to document threats to their forest, challenge logging and palm oil companies, manage their forests and protect the environment. 
Palm Oil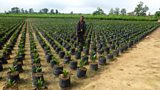 Palm oil has already devastated large areas of rainforest across South East Asia, harming people, wildlife and the environment. Through its projects with local partners and communities, the Rainforest Foundation UK is working to stop the rainforests of the Congo Basin in Central Africa suffering the same fate.

Photo: A partner of the Rainforest Foundation UK investigating rainforest land cleared for a palm oil plantation in the Congo Basin.
Real Time Monitoring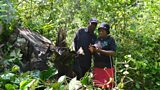 Using real time monitoring technology developed by the Rainforest Foundation UK, forest communities can send alerts and evidence of illegal logging, illegal mining and oil spills. The technology is currently used to protect forests across Cameroon, the Democratic Republic of Congo (DRC), Ghana and Peru.

Photo: Mobile technology being used by community monitors in Cameroon
Community Forests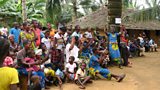 Evidence shows rainforest areas thrive where forest peoples have been given the legal title for their lands. With your help, The Rainforest Foundation UK can work with even more local communities to secure their rights to land and livelihood with the aim to alleviate poverty, improve rural livelihoods and reduce deforestation.

Photo: A community in DRC celebrating the awarding of their community forest concession.