Main content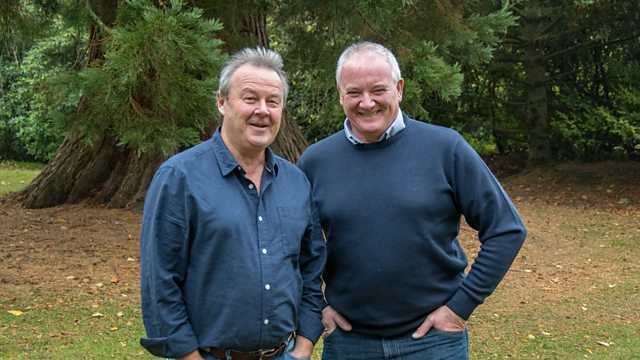 Birds, trees and motorbikes
Join Mark Stephen and Euan McIlwraith for the latest outdoor activities from Shetland to the Borders, plus the key stories for those who live and work in the countryside.
Farming is one of the most dangerous occupations in Scotland but often it's a very simple step or change that could prevent tragedy. NFU Scotland are behind a campaign to remind farmers to wear helmets when using quad bikes. Euan finds out more.
How damaging is livestock to our environment? Mark visits a SRUC project that is measuring the methane output of cattle to see what changes can be made to reduce emissions.
Scotland's hills and mountains can be dangerous places, even for experience walkers and climbers. Euan speaks to Stuart Johnstone, leader of the Tayside Mountain Rescue Team about the process and techniques they use to rescue people who find themselves in difficulty.
Mark visits the Scottish Society for the Protection of Animals' national wildlife rescue centre at Fishcross. He finds out what kind of animals they help as well as why they expect to receive over 100 grey seal pups over the autumn and winter.
Euan hears about a new code issued by the Mountaineering Council for Scotland to prevent conflict between downhill skiers and ski tourers.
Have you spotted a ring-necked parakeet recently? Euan finds out if the invasive species is making Scotland its home.
Woodland Trust Scotland catalogued their fifteenth thousandth tree this week. Euan went along to find out why recording trees is so important.
Scotland is a popular destination for motorcyclists, we know this from our travels over the years. But until recently there was no guidebook available specifically for those taking to the roads on bikes. Mark meets a man putting that right.