Main content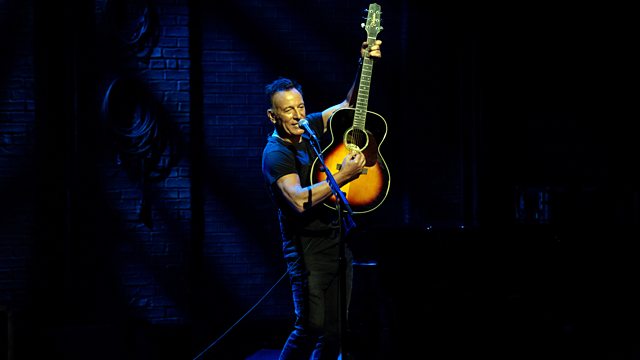 Springsteen on Broadway, Disfigured Villains, Beautiful Books for Christmas
Review of Bruce Springsteen's new film Springsteen on Broadway. And the campaign to stop Hollywood from associating villains with facial disfigurement.
As Bruce Springsteen nears the end of his 236-show run in New York, Kate Mossman reviews Springsteen on Broadway, the new Netflix film of his stage show based on his autobiography Born to Run, in which he looks back on his life and performs songs on acoustic guitar and piano.
From James Bond nemesis Blofeld to Scar from the Lion King – facial disfigurements have long been commonplace for cinematic villains. A new campaign by the charity Changing Faces and the BFI, I Am Not Your Villain, wants to end the use of "scars, burns or marks as shorthand for villainy". Kirsty talks to Changing Faces CEO Becky Hewitt and film podcaster Mike Muncer.
Sarah Shaffi selects the most beautiful books to buy as presents this Christmas. In the age of streaming music and films, do books make better gifts?
And theatre critic Lyn Gardner discusses the difficult financial situation facing the Liverpool Everyman Theatre, which has announced the closure of its repertory theatre company.
Presenter: Kirsty Lang
Producer: Timothy Prosser
Beautiful books for Christmas
Image: Sarah Shaffi's recommendations of books that make great Christmas gifts. 
They are: Circe by Madeline Miller
Khazana by Saliha Mahmood Ahmed
Courage Calls to Courage Everywhere by Jeanette Winterson
The Restless Girls by Jessie Burton, illustrated by Angela Barrett
Convenience Store Woman by Sayaka Murata, translated by Ginny Tapley Takamori
Heroes by Stephen Fry
and Mary Poppins by PL Travers, illustrated by Lauren Child
Springsteen on Broadway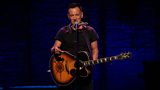 Springsteen on Broadway is available on Netflix from 16 December 2018.
Images:
Main image above and image to the left - Bruce Springsteen performing in Springsteen on Broadway.
Images credit: Kevin Mazur/Netflix