Main content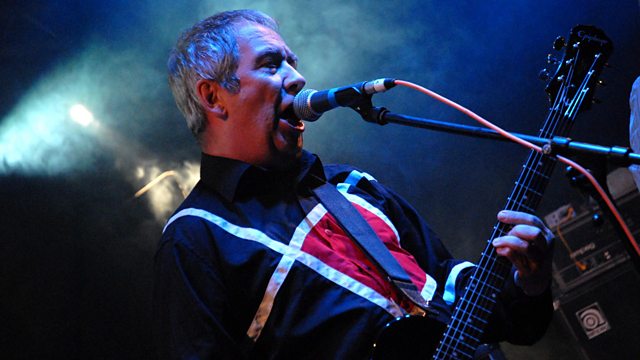 Harry Leslie Smith, Pete Shelley, Monica Sims, Professor Wendy Atkin OBE, Ivan March
Matthew Bannister on campaigner Harry Leslie Smith, singer Pete Shelley, Radio 4 Controller Monica Sims, epidemiologist Wendy Atkin, music critic Ivan March
Pictured: Pete Shelley
Matthew Bannister on
Harry Leslie Smith who grew up in poverty in Yorkshire. He became an outspoken campaigner for the welfare state and a social media star in his nineties.
Pete Shelley, lead singer and songwriter of Buzzcocks.
Monica Sims, the BBC executive who ran children's TV, then became Controller of Radio 4.
Wendy Atkin, the epidemiologist who devised a breakthrough screening test for bowel cancer.
Ivan March, the music critic who set up a record lending library and co-wrote the Penguin Stereo Record Guide.
Interviewed guest: John Smith
Interviewed guest: Owen Jones
Interviewed guest: Gillian Reynolds
Interviewed guest: Edward Barnes
Interviewed guest: Dr Amanda Cross
Interviewed guest: Martin Cullingford
Reader: Tony Turner
Producer: Neil George
Archive clips from: Labour Party Conference, BBC Parliament 24/09/14; Harry Leslie Smith: Comment is Free, The Guardian 23/03/16; Afternoon Edition, 5 Live 07/10/14; 5 Live Breakfast, 07/12/18; The Seven Ages of Rock, 6 Music 05/04/18; The Buzzcocks Story, 6 Music 31/07/14; Interviews with Monica Sims from the BBC Oral History Collection; BBC News, 12/04/02; Today, Radio 4 28/04/10.
Harry Leslie Smith
Born 25 February 1923; died 28 November 2018, aged 95.
Last Word spoke to his son John Smith, and Guardian columnist Owen Jones.
Pete Shelley
Born 17 April 1955; died 6 December 2018, aged 63.
Monica Sims
Born 27 October 1925; died 20 November 2018, aged 93.
Last Word spoke to radio critic Gillian Reynolds, and Edward Barnes, former BBC television executive.
Professor Wendy Atkin OBE
Born 5 April 1947; died 2 October 2018, aged 71.
Last Word spoke to her former colleague Dr Amanda Cross, Reader in Cancer Epidemiology at Imperial College London.
Ivan March
Born 5 April 1928; died 1 November 2018, aged 90.
Last Word spoke to Martin Cullingford, editor of Gramophone magazine.