Main content
Selina Nwulu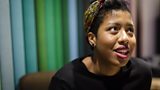 Selina Nwulu reads a poem on the politics of food, which came out of her residency with the Wellcome Trust, asking 'what does it mean to eat well'? She also examines what community means to her having moved from Rotherham to London, which she calls 'a place that can't be conquered'. Selina was the Young Poet Laureate for London 2015-16, and her debut collection 'The Secrets I Let Slip' is published by Burning Eye.                                                                                                      
Will Eaves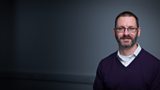 Will's latest book is 'Murmur', an experimental, fragmentary novel which was shortlisted for the 2018 Goldsmiths Prize. Will also shares some work in progress – 'Fosse Way' and considers whether his writing notebooks contain 'the best bits'? Will Eaves teaches at the University of Warwick 
Ben Schott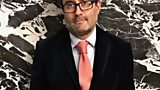 Ben Schott is following in the 'patent leather footsteps' of one of our greatest comic prose writers with his homage to PG Wodehouse, a new Jeeves and Wooster story, 'Jeeves and the King of Clubs' (Hutchinson). Despite calling it 'a crazy and unconscionable thing to do', he celebrates the joy of getting inside the different language worlds of each of Wodehouse's beloved characters. 
Jeremy Noel-Tod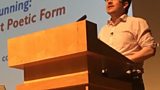 Jeremy Noel-Tod has edited The Penguin Book of Prose Poetry. He celebrates the essence of the prose poem, a 200 year old form that eludes definition and continually wrong foots the reader. Jeremy explains that his best definition is simply 'a poem without line breaks'. We hear examples from masters of the form such as Ron Padgett and Amy Lowell.