Main content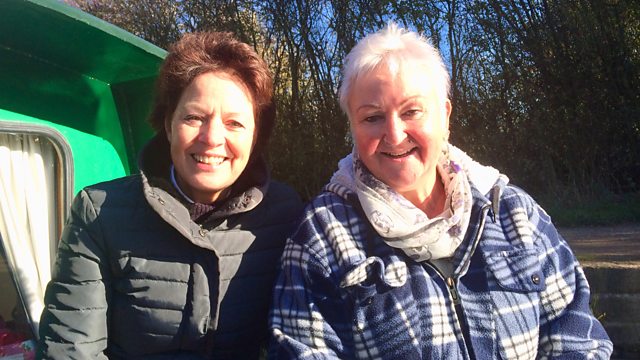 Life on the canals at Foxton Locks
Helen Mark finds out about life on the canal, from the lock keeper to those who live on the water. Are they living the dream as winter sets in at Foxton Locks in Leicestershire?
Life on the canal is not just a place of leisure and tourism as Helen Mark finds out that more and more people are now full time residents on the water. For this Open Country Helen chugs along on 'Ardley Way' a 60 foot narrow boat with Pete and Bev Ardley who are full time residents at Foxton Locks in Leicestershire. Will Helen be convinced of this lifestyle?
Meanwhile ,Carolyn Watts is taking her lock keepers assessment, will she remember everything she's been taught and get the narrow boats through Foxton locks and become a qualified lock keeper? A nurse by profession she started volunteering last year as the canals have always have always been part of her families history.
Foxton Locks consists of 10 locks all after each other and is the steepest and longest flight staircase of locks on the English canal system explains Alex Goode, the Site Manager whose father worked there too. Every year he and his team are responsible for almost 5000 boats going through the locks.
The day ends at Bridge 61 as Helen meets Sarah and Shane Kennedy the newest members of the boating community; they've never been on a narrow boat, never holidayed on one but decided to buy and live on one permanently this year. As the depth of winter approaches are they still confident they've done the right thing?
The producer is Perminder Khatkar.
Podcast
Countryside magazine featuring the people and wildlife that shape the landscape of Britain