Main content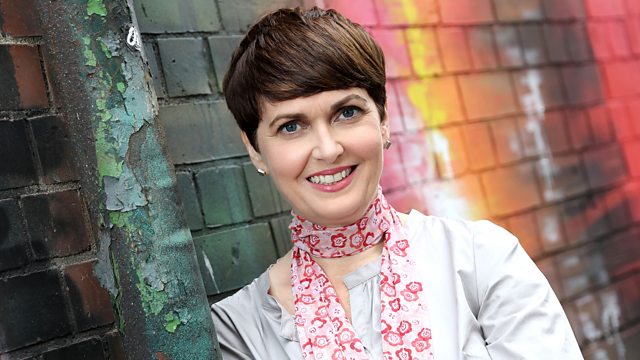 Strange Boats
Marie Louise Muir looks at stories of migration past and present that have shaped the cultural landscape of Derry and Donegal.
In the last of a three part series exploring the theme of 'Dwelling', Marie Louise Muir looks at the shifting cultural landscape of the Derry and Donegal region, a place shaped for generations by arrivals, departures and many different 'Strange Boats'.
In summer 2018, an immersive theatre project called The Foyle Punt comes to the shores of the river Foyle in Derry. It is inspired by the tale of family of boat builders who fled Scotland in 1745 in search of a new home.
Meanwhile, a Syrian refugee from Aleppo tries to rebuild his singing career when he forms a new band with other migrants who now call Derry home.
As these stories come together by the banks of the river Foyle, Marie Louise considers what home means,, and the different ways in which migrants and present continuously shape the cultural landscape of this Atlantic North West region.
Produced by Conor McKay for BBC Northern Ireland.
Credits:
The Foyle Punt was created by Róise Goan and Caitríona McLaughlin of The Local Group.
Music from Farah El Neihum, Little John Nee and the Mohamad Noor Band.