Main content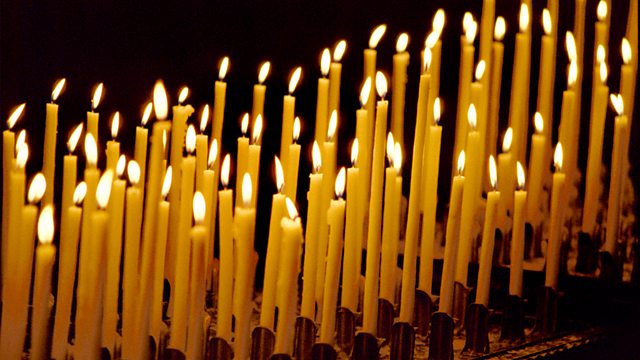 06/12/2018
A reading and a reflection to start the day with the Rev'd Dr Karen Smith, Tutor in Church History and Christian Spirituality at South Wales Baptist College
Script
Good morning. Several years ago, I was invited to speak at a conference for women from all over Europe. Heading home, I got on the bus to the airport and sat by a woman from Denmark. We chatted for a bit about family and work and then she startled me by saying: 'It sounds like some things you do bring you joy and some things take it away, do you know which?' At the time I could not answer her question, but it seemed life-changing and even now I stop to think about it: What brings joy and what takes it away?
While I don't have the definitive answer, I have come to the conclusion that while joy is frequently thought of as pleasure or happiness, it is much more than that. In fact, I think real joy has nothing to do with grasping something for ourselves. We can't buy, earn or achieve it. Rather, it often seems to be discovered in relationship as we share life with others.
The Apostle Paul was convinced that joy as well as peace, patience, kindness, gentleness, faithfulness and self-control are all gifts of God and signs of God's presence with us. That means that joy may even come to us in times of grief, disappointment or pain or we may be surprised by joy in moments of reconciliation when we discover that not only have we ourselves been forgiven, but we are able to forgive, too.
Most of us have made choices that seemed to take joy away. Yet, the assurance of Christian faith is that in God's love and forgiveness, and in knowing God's presence, we can always discover joy.
Lord, in our decisions this day help us to think first of others, so that we may all discover your love and joy. Amen.