Main content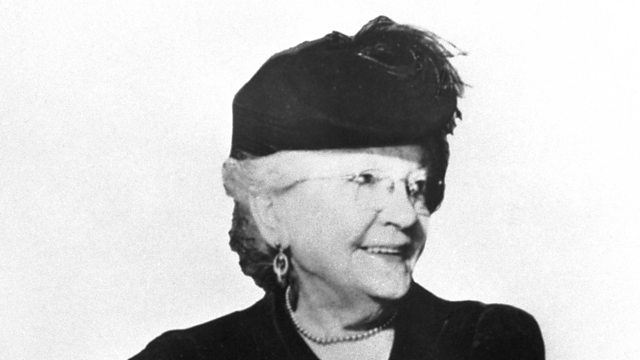 Pioneer girl Laura Ingalls Wilder nominated by broadcaster Samira Ahmed
Pioneer girl and author of the Little House on the Prairie books Laura Ingalls Wilder nominated by broadcaster Samira Ahmed with help from Tracy Chevalier.
In the summer of 2018 the name of Laura Ingalls Wilder was erased from a children's literary medal set up in her honour six decades ago. Readers of the Little House on the Prairie series of books were widely perplexed, but the original American pioneer girl now finds herself at the centre of the culture wars in the US.
Nominating her is the broadcaster and superfan Samira Ahmed, who has been to Rocky Ridge Farm, now an historic museum in Missouri and Laura Ingalls Wilder's home. Joining Samira in studio is the novelist Tracy Chevalier. president of the Laura Ingalls Wilder club at the age of eight. At the centre of the controversy - the depiction in these books of native Americans. "Her works reflect dated cultural attitudes toward indigenous people and people of colour that contradict modern acceptance, celebration, and understanding of diverse communities," was the judgment of the ALSC.
This programme also includes Laura Ingalls Wilder's biographer, Pamela Hill; plus the Commanche writer Paul Chaat Smith in an extract from The Invention of the USA.
"I feel worried," says Samira Ahmed, "that we've lost the ability to have nuance. I cannot read these books without feeling aspects of racism, but why shouldn't we be able to read them and still see the beauty in them."
The presenter is Matthew Parris and the producer in Bristol is Miles Warde.
Future programmes include Matt Lucas on Freddie Mercury, and Mark Steel on Charlie Chaplin on Christmas Day.
Last on

Samira's road trip to Rocky Ridge Farm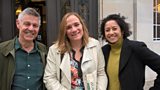 In the summer of 2017 Samira Ahmed travelled to Laura's home at Rocky Ridge Farm for Radio 3. You can read about her trip here:
Broadcasts