Main content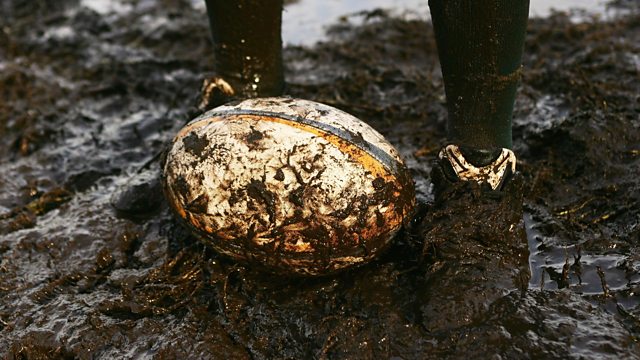 Sex and Gender: Sport, Child Neglect
Transgender women and access to sport. Police report a rising number of child neglect cases - what's the impact? The value of watching telly together as a family.
Trans women are keen to share the social, health and intrinsic benefits of playing sport with other women. Trans women athletes can compete with women at international level, but many women feel that transgender sportswomen are at a natural physical advantage in any competition. We look at the arguments and the evidence about whether it's fairer to include or exclude trans women from women's sports. Jane is joined by Dr Beth Jones and Dr Nicola Williams
The NSPCC has analysed police crime figures to find that cases of child neglect and cruelty have doubled over the past five years. In the last year alone police recorded 17,000 cases of parents deliberately neglecting, mistreating or assaulting their children. Last night they launched their 'Light For Every Childhood' Christmas Appeal. Jane talks to Emily Hilton from the NSPCC and to Paula Hudgell who fostered and went on to adopt a little boy who was neglected by his parents.
Monika Fahlbusch was shortlisted for 'Women of the Year and 'Transformation Leader' at this year's Computing's Women's in IT Excellence Awards. In 2016, she was named a Silicon Valley 'women of influence'. She's senior vice president, chief employee experience officer at BMC Software. BMC is a company that provides systems that help large companies such as the Bank of England run their IT infrastructure. She tells us why she's passionate about working in tech.
According to Channel 4 boss Ian Katz rising house prices mean that young people forced to live at home for longer are spending more quality time with their parents watching television. But how easy is to find something that everyone wants to watch? And is it actually bonding time? Listener Caroline has moved back in with her parents as she works on her PhD thesis, and she joins us with her mum to discuss their experience. Plus, TV Critic Emma Bullimore tells us what will bring the whole family together in front of the box over Christmas.
Presented by Jane Garvey
Produced by Jane Thurlow
Interviewed guest: Beth Jones
Interviewed guest: Nicola Williams
Interviewed guest: Emily Hilton
Interviewed guest: Paula Hudgell
Interviewed guest: Monika Fahlbusch
Interviewed guest: Emma Bullimore
Child Neglect and Cruelty - Information and Advice