Main content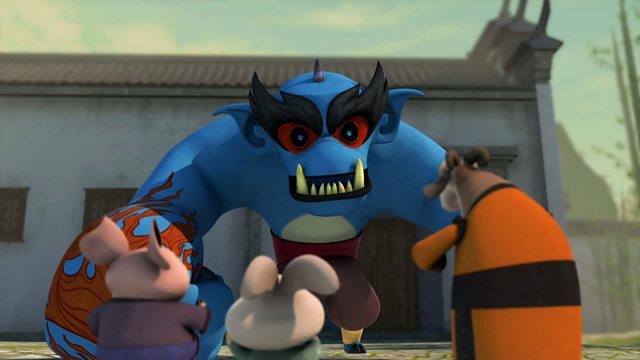 Po ri Seachnadh Strì
Tha Po ag ionnsachadh g'eil luchd-leantainn aige - 's e son 's gun drùidh a thàlantan orra. Po learns that he has a fan club and so sets out to impress them with his 'talents'.
Nuair a choinnicheas Po ris an luchd-leantainn aige, tha e feuchainn ri bhith cho drùidhteach 's a ghbhas, rud nach eil buileach a dol mar bu mhiann leis. 'S eagal air gun caill iad an cuid spèis dha, tha e cur air dòigh batal sònraichte.
When Po meets his fan club, he is determined to impress them with his many talents. However, things don't quite go to plan! Worried that his fans might lose interest in him, he stages a rather memorable battle.