Main content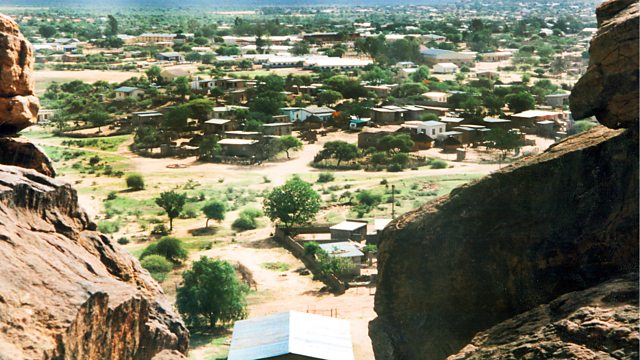 Bessie Head. Rwanda Representation and Reality
Anne McElvoy looks at the career of Botswana's most influential writer and discusses the Rwandan genocide and the search for justice in fact and fiction
Anne McElvoy looks at the career of Bessie Head, the celebrated Botswanan novelist; two of her titles, When Rain Clouds Gather (1969) and Maru (1971), have just been republished. Head's influence and creativity are discussed by journalist Audrey Brown and literary scholar Louisa Uchum Egbunike.
Black Earth Rising, Hugo Blick's serial on the Rwandan Genocide and the fraught and fractured nature of justice, is one of the dramas of the year. Zoe Norridge explores the drama's reception within Rwandan cultural politics and Phil Clark discusses his research on the impact of the International Criminal Court on African politics.
As her award-winning debut play, Nine Night, comes to London's West End, Natasha Gordon tells Anne what it's like to star in her own work.
Natasha Gordon
Audrey Brown is a South African journalist, curator and cultural commentator based in London
Louisa Uchum Egbunike, specialist in African literature, School of Arts and Social Sciences of City, University of London and New Generation Thinker
Phil Clark, School of Oriental and African Studies; his book Distant Justice: The Impact of the International Criminal Court on African Politics is out now.
Zoe Norridge, Kings College London, teaches Comparative literature. Her current research focuses on cultural responses to the 1994 genocide against the Tutsi in Rwanda. Zoe is also Chair of the Ishami Foundation. She is a New Generation Thinker
Nine Night at Trafalgar Studios, London, until February 23rd
When Rain Clouds Gather & Maru introduced by Helen Oyeyemi is out now
New Generation Thinkers is a scheme run by BBC Radio 3 and the Arts and Humanities Research Council to select academics who can turn their research into radio.
Producer: Jacqueline Smith
Gordon's play Nine Night, the life of Botswana's most influential writer, Rwanda on TV
Featured in...
Boris Vian, Arne Næss, Karl Ove Knausgård, Javier Marías, Nawal El Saadawi, Tale of Genji

Creativity, performance, debate