Main content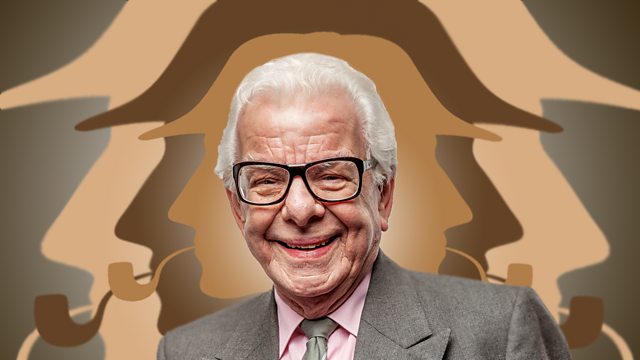 Episode 1: Rare Medium
A spirited take on domestic life at 221 Baker St. When her tenant goes missing, Mrs Hudson (Patricia Hodge) is in need of a replacement. With Miriam Margolyes and Barry Cryer.
Behind every great man there is an even greater woman - demanding rent.
Comedy legend Barry Cryer brings his unique brand of silliness to the world of Sherlock Holmes' landlady in a special Radio 4 double bill recorded in front of an audience in London.
Barry plays chestnut salesman Harry Fryer and is joined by Patricia Hodge as Mrs Hudson and Miriam Margolyes as her mischievous friend and neighbour, Mrs Brayley.
The show has been written by Barry and his son, Bob Cryer (familiar to Hollyoaks fans as Glenn Donovan) and is based on their book, Mrs Hudson's Diaries.
When her tenant, a magician known as The Great Mysto, goes missing, Mrs Hudson is suddenly in urgent need of rent money and new lodgers. This half hour episode sees Mrs Hudson attempting to reclaim her lost money and encountering everything from crooked showgirls and Music Hall eccentrics to German strongmen and dodgy clairvoyants. Meanwhile, Mrs Hudson's maid Martha (Ruth Bratt) has secretly advertised for new tenants and it's not long before a doctor (Stephen Critchlow) and a consulting detective (Orlando Wells) come knocking. Time is not on her side as villainous Sir Charles Swift is ready to swoop and reclaim her house if she doesn't pay her ground rent.
CAST:
MRS HUDSON - Patricia Hodge
MRS BRAYLEY - Miriam Margolyes
HARRY FRYER - Barry Cryer
HOLMES/BESSINGBY - Orlando Wells
MYSTO / ARCHIE / WATSON - Stephen Critchlow
MARTHA/BELLA/MYRTLE /CUSACK - Ruth Bratt
GUSTAV / MD - Jeremy Limb
LESTRADE / SWIFT - Bob Cryer
Written by Bob and Barry Cryer
Produced and Directed by Ned Chaillet and Ben Walker
Executive Producer: Jill Waters
A Waters Company production for BBC Radio 4
Last on

Broadcasts