Main content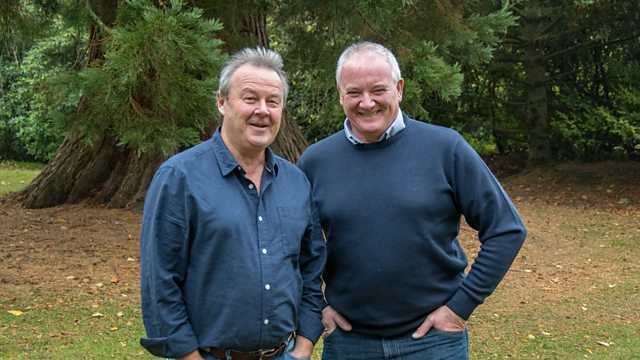 Cairngorm, skiing and seals
Join Mark Stephen and Euan McIlwraith for the latest outdoor activities from Shetland to the Borders, plus the key stories for those who live and work in the countryside.
Mark brings us the latest from Scotland's Biennial Land Use and Environment Conference. More than 180 delegates met in Edinburgh this week for the twelfth staging of the event, which was this year entitled Rewarding the Delivery of Public Goods: How to Achieve this in Practice?
Euan joins farmer Sandy Tulloch as he takes some of his cattle to Thainstone Mart and hopes he gets a good price.
The iron age hillfort of Dun Deardail lies in Glen Nevis and until recently there's been an air of mystery surrounding it. Mark finds out about excavations earlier this year that revealed more about the site.
We have the latest on the news that Cairngorm Mountain Ltd, operators of the Cairngorm Funicular Railway have gone into administration. Mark and Euan hear from those in the Aviemore area who depend on skiing for their livelihood as well as Highlands and Islands Enterprise who own the mountain. We also speak to the Aviemore and Glenmore Trust about their plans for the future regarding a community buyout of the land.
Mark visits the Scottish Society for the Protection of Animals' national wildlife rescue centre at Fishcross. He finds out what kind of animals they help as well as why they expect to receive over 100 grey seal pups over the autumn and winter.
The Lecht Ski Centre expects to be open for business this weekend and owner James McIntosh chats to Euan about his hopes for a successful season, his last in charge.
Sir John Lister Kaye was awarded the RSPB Lifetime Achievement Award at the Nature of Scotland awards last week. Mark and Euan recorded with him at his Aigas Estate back in 2015 and we hear a wee excerpt from that programme.