Main content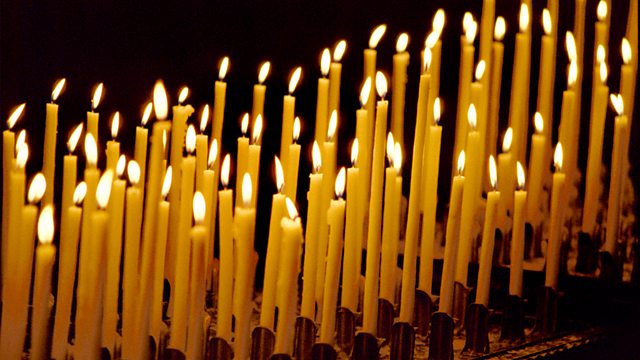 04/12/2018
A reading and a reflection to start the day with the Rev'd Dr Karen Smith, Tutor in Church History and Christian Spirituality at South Wales Baptist College.
Script
Good morning. After much thought, a few months ago, my husband and I took the decision to retire from our work.  As for most people, it has been a huge change and challenge, but we have enjoyed a different pace of life and new found freedom, too. Hearing of our decision to finish our employment, an 87 year old friend wrote to me to wish me well. But he also warned me, in his words, not to 'moulder'. I smiled when I read this advice from a person who until recently walked three miles before breakfast every morning in order to stay fit and to have time to pray and reflect.
I imagine that whatever our age or circumstances, we can relate to the desire to find meaning and purpose in life.  And change isn't always something we actively choose. At times things happen which throw us off course. We are brought low by depression or struck by illness or devastated by loss. In those moments, we may feel as if life has passed us by and everything about us seems to be going to rack and ruin. Yet, Christian faith teaches that even in moments like these, however difficult it might be to hold on to, we're not alone and never without hope.
I've always loved these words of the Psalmist which remind us that God will stand by us through every change that life brings.
I waited and waited and waited for God.
    At last he looked; finally he listened.
He lifted me out of the ditch,
    pulled me from deep mud.
He stood me up on solid rock
    to make sure I wouldn't slip.
 
Now those are words of assurance for all people of any age, regardless of where we are on the journey of life.
Thank you God for your care for us.   Comfort those today who feel on the edge of life and remind us that you are with us always. Amen.