Main content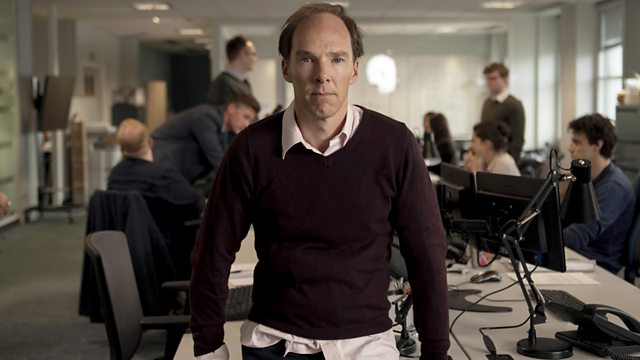 Power in Politics
Tom Sutcliffe on the battle for political power, from Thomas Cromwell to Brexit. With Isabel Hardman, James Graham, Steven Fielding and Diarmaid MacCulloch.
Today's battle for political power began with Thomas Cromwell, argues Diarmaid MacCulloch. In a landmark new biography he tells Tom Sutcliffe how Henry VIII's chief reformer claimed power from Europe and the pope - and gave it to an English parliament instead. But Cromwell is one of the most notorious figures in history, admired as a master statesman and reviled as a Machiavel.
Acclaimed playwright James Graham dramatises the political power-play of the Brexit campaign in his new Channel 4 drama. Starring Benedict Cumberbatch as Dominic Cummings, the driving force behind Vote Leave, Graham depicts ten weeks of machinations that forever changed Britain's relationship with Europe.
Isabel Hardman, Assistant Editor of the Spectator, has followed the political upheavals of Brexit closely. In her book Why We Get the Wrong Politicians she looks at the demands made on MPs and how this has changed over time. She argues that their role has shifted from legislator to constituency worker - and that our political system is worse as a result.
And Professor Steven Fielding looks back at the MPs have been depicted in culture. But where novelist Anthony Trollope's fictional Prime Minster is a hero, Fileding argues that the MPs found in The Thick of It and Yes Minister are uniformly venal and cowardly.
Producer: Hannah Sander
Diarmaid MacCulloch
Diarmaid MacCulloch is Professor of the History of the Church at Oxford University. His biography of Thomas Cranmer (1996) won the Whitbread Biography Prize. His work,
A History of Christianity
was adapted into a six-part BBC television series. His most recent TV series was
Sex and the Church
in 2015. He was knighted in 2012.
Thomas Cromwell: A Life
is published by Allen Lane
James Graham
James Graham is a playwright and film and television writer. He made theatre history in 2017 when he had two plays running next to each other in the West End –
Ink
and
Labour of Love
. His play about Labour's minority government in the 1970s,
This House
premièred at the Cottesloe Theatre in September 2012 and was revived in the West End in 2017. His play
The Vote
at the Donmar Warehouse aired in real time on TV in the final 90 minutes of the 2015 polling day and has been nominated for a BAFTA.
Brexit: The Uncivil War will be on Channel 4 in early January.
Isabel Hardman
Isabel Hardman is a journalist and broadcaster. She is Assistant Editor of
The Spectator
and presents
The Week in Westminster
on BBC Radio 4. In 2015, she was named "Journalist of the Year" by the Political Studies Association.
Why We Get the Wrong Politicians is published by Atlantic Books
Steven Fielding
Steven Fielding is a Professor of Political History at the University of Nottingham. He specialises in the Labour Party; the representation of politicians and politics in films, on TV and in popular culture in the US and UK; and how representations of history play a role in the present. He has presented a number of documentaries for Radio 4, his latest being Period Drama Politics in 2016.