Main content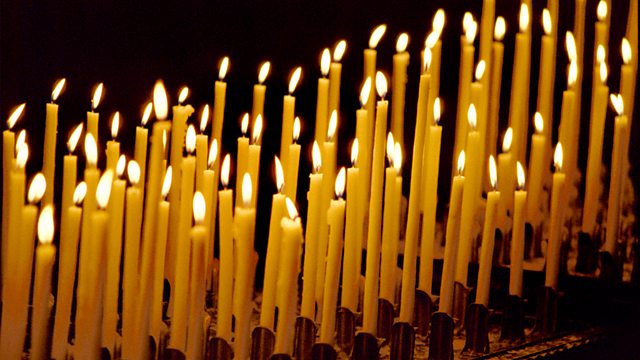 03/12/2018
A reading and a reflection to start the day with the Rev'd Dr Karen Smith, Tutor in Church History and Christian Spirituality at South Wales Baptist College.
Script
Good morning. Some years ago, at the end of a very busy day, I stopped by to see a woman who had been diagnosed with a terminal illness and confined to her home.  We chatted for a few minutes and then just sat quietly together.  The silence was broken when with a sense of wonder and awe, she pointed to a vase of flowers and said  'Aren't they beautiful'! I have never forgotten the experience.  Perhaps it was something in her tone or the sheer look of joy on her face that made me aware that I was not nearly as alive to the world as she was at that moment.
'Be careful how you live, not as unwise people, but as wise, making the most of time' says an ancient biblical writer.  It may be good advice, but not an easy option.  Life can be very full and sometimes the days seem to rush by in a flurry of activity.  In fact, it's possible to be so focused on what we think we need to do that we miss really seeing beauty and experiencing life in the present.
Thomas Merton, a 20th century Christian spiritual writer, knew this to be true.  In his journal, Conjectures of a Guilty Bystander, he declared the beauty of a 'sweet summer afternoon', gazed on a clear sky and said: 'This day will not come again'.  He was right, of course.  I wonder if sometimes we only partly live especially when we're tied to the past by regret, or bound by worry about the future. Yet, we only ever have now. This moment to live, to love, to care, to give and to share.
Thank you God for the gift of a new day. Help us to live every moment alive to you as we behold beauty all around us. Amen.