Main content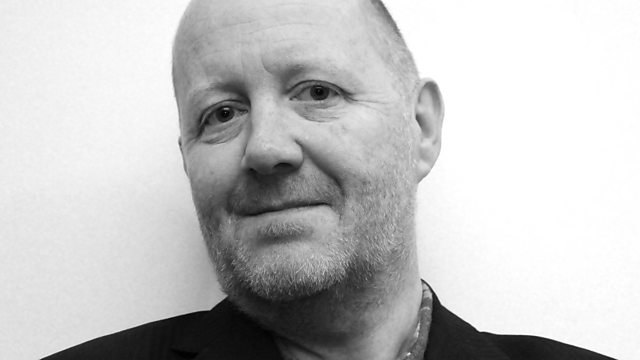 Self Portraits
Poet Michael Symmons Roberts explores the phenomenon of the selfie and its much older relative, the self-portrait, and its aspiration to portray the artist's inner world.
In this exploration of the self-portrait, the poet Michael Symmons Roberts starts with the modern phenomenon of the ubiquitous selfie and questions whether it really is such a quantum shift in the way we see ourselves in the world. Or is this just the latest tech-twist in the story of self-portraiture?
"It's become a cliché to mock and revile it," Michael says, "characterising it as a narcissistic exercise, but the reality is more complex".
Self-portraiture goes way back to cave paintings, he suggests, and has a long and complex history. "I still remember when I first saw one of Rembrandt's self-portraits in the flesh, or LS Lowry's red-eyed, searing vision of himself staring back. There's something about them that makes us feel they are giving us the real person, a glimpse of the painter's true self."
Michael goes on to extend his definition of the self-portrait from just painters and sculptors to include poets and novelists. The poetry of Nobel Prize winning Polish poet Wistawa Szymborska, Gerard Manley Hopkins and Emily Dickenson, and the music of Philip Glass, singer songwriter Don McLean and Nile Rogers, helps Michael conclude, "Self-portraits, at their best, aspire to portray the inner world, not just the surface appearance."
Presenter: Michael Symmons Roberts
Producer: Michael Wakelin
A TBI production for BBC Radio 4
Readings
Title: Photograph from September 11
Author: Wisława Szymborska, translated by Clare Cavanagh
Publisher: Houghton Mifflin Harcourt
Title: Unknown Woman in my Grandmother's Photograph
Author: Jean Liebenthal
Publisher: Poetry
Title: Self-Portrait at 38
Author: Jennifer Tonge
Publisher: Poetry
Title: A Face to the World (Extract)
Author: Laura Cumming
Publisher: William Collins
Title: A Death in the Family: My Struggle Book 1 (Extract)
Author: Karl Ove Knausgaard
Publisher: Penguin Random House
Title: I dwell in Possibility – (466)
Author: Emily Dickinson
Publisher: Harvard University Press
Title: No worst, there is none. Pitched past pitch of grief.
Author: Gerard Manley Hopkins
Publisher: Penguin Classics
Today's programme was presented by Michael Symmons Roberts.
The producer was Michael Wakelin.