Main content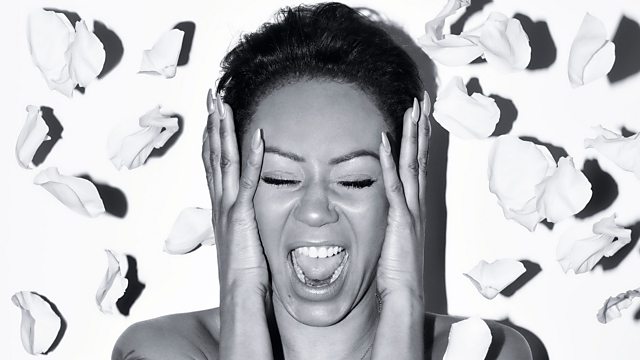 Spice Girl Mel B, Dame Joan Collins unscripted, Live music from Freya Ridings as featured on Love Island
Spice Girl Mel B talks about her autobiography Brutally Honest. Dame Joan Collins unscripted. Women on the front line in WWI. Plus the rise of so called 'blackfishing'.
Melanie Brown, achieved global fame as 'Scary Spice' in the Spice Girls. In her autobiography "Brutally Honest" she talks about the painful relationships she's had and why she thinks her friendship with the Spice Girls has stood the test of time.
We look at why shapewear has grown in popularity and crossed over into the fitness community.
We hear from mother and daughter Cheryl and Abigail Byron who were separated for two years when Cheryl served a prison sentence. How did they coped without each other and what difficulties did they face rebuilding their relationship.
Plus Dame Joan Collins unscripted. The art of "blackfishing " where women use hair products, make up and even have surgery to appear black or ethnically ambiguous. The women in fur coats who found themselves on the front line driving ambulances during World War 1 now the subject of a musical for Opera North. And Live music from Freya Ridings whose song Lost Without You has been in the top 40 since the summer, when it was featured in the ITV2 show Love Island.
Presenter Tina Daheley
Producer: Rabeka Nurmahomed
Editor: Beverley Purcell
Guest Melanie Brown.
Guest Kelechi Okafor
Guest Lucy Adlington
Guest Wanna Thompson
Guest Jacqueline Springer
Guest Freya Ridings
Guest Jessica Walker
Guest Cheryl Byron
Guest; Abigail Byron