Main content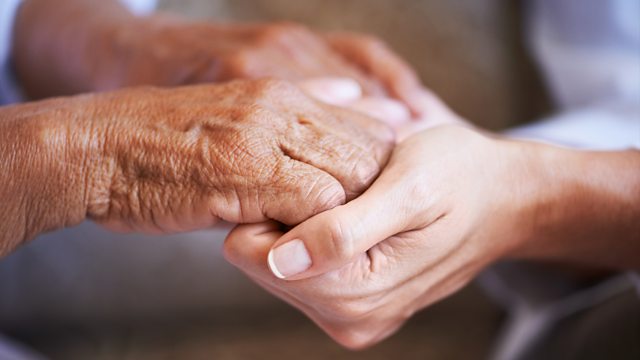 Carer's Allowance overpayments
Carer's Allowance overpayments, keeping your Warm Home Discount when switching energy suppliers and more retirement interest-only mortgages arrive on the market.
This week the Department for Work and Pensions confirmed that it currently has 69,609 Carer's Allowance overpayments outstanding. The benefit is paid to more than 850,000 people. Money Box hears from George Henderson who cares for his adult son who has mental health and drug addiction problems. Mr Henderson says he was not aware that his earnings from his job with a taxi firm would impact on his entitlement to Carer's Allowance. Six years later DWP informed him that he'd been overpaid by £19,500. He was charged and found guilty of failing to disclose information to the DWP. In addition to a suspended sentence he has to pay the money, plus fines, back by February next year, or he'll face 7 months in prison. Mr Henderson also has a possession order on his home after it was seized under the Proceeds of Crime Act. The DWP told Money Box it makes benefit claimants "aware of their responsibility to provide correct information and report any change in circumstance, to avoid receiving the wrong amount" and is "introducing new technology to make it easier to identify and prevent overpayments and improve debt recovery." Guests: DWP Committee member Ruth George MP and Emily Holzhausen, Director of Policy and Public Affairs at Carer's UK.
If you're planning on switching energy firms for a cheaper deal, or because your former small supplier has gone bust, how can you keep your Warm Home Discount? Guest: George McNamara Director of Policy, Independent Age.
A number of retirement interest-only mortgages have appeared in recent weeks. How do they differ from what's gone before and what are the risks? Guest: Jane King independent mortgage and equity release adviser, Ash Ridge Private Finance.
Presenter: Paul Lewis
Producer: Charmaine Cozier
Editor: Richard Vadon
Last on

Broadcasts