Main content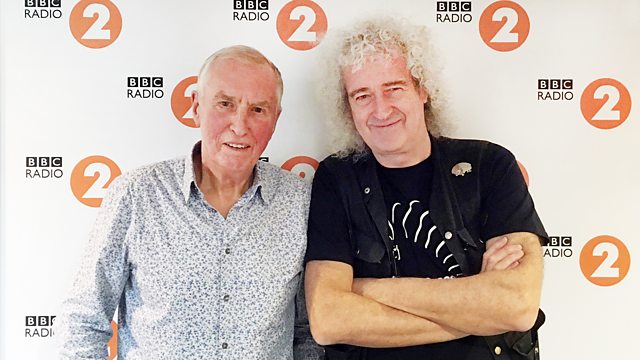 Brian May
Queen's Brian May is with Johnnie to chat about his new stereoscopic photography books, plus the new Queen movie and his memories of the 1970's
Brian May has been a busy man this year. Not only has he been deeply involved in the the new 'Bohemian Rhapsody' biopic, he's also been out on tour with Queen and Adam Lambert. If that wasn't enough, he's also released two stereoscopic photography books - an updated version of his 'Queen in 3D' project and 'Mission Moon 3D'.
Guitar legend Brian was a co-founder of Queen, back at the dawn of the 1970's. Along with Freddie Mercury, Roger Taylor and John Deacon, the band became part of the very fabric of British rock. In 1975, they released their opus, 'Bohemian Rhapsody' as a single, which broke boundaries across the music industry. Throughout the decade, Queen forged their own path, creating anthems such as 'We Will Rock You', 'We Are the Champions' and so many more. Brian has long been celebrated as one of the best guitarists in the world. He's been honoured with a lifetime achievement Grammy Award, he's also in the US Rock n Roll Hall of Fame. And who can forget his historic performance on the top of Buckingham Palace as part of the Queen's Golden Jubilee celebrations in 2002? Brian has also been awarded a CBE too.
As well as being one of the country's best loved rock stars, Brian is also a keen stereoscopic photographer and publishes books. He has even invented his own viewing machine for stereoscopic photos! Add to this his PhD in Astrophysics and his passionate animal rights activism, Brian certainly has much to talk about.