Main content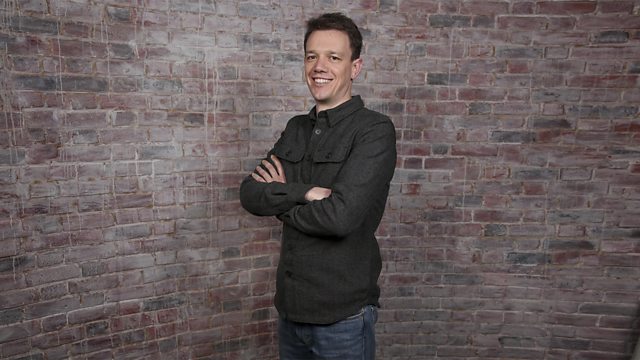 Friday: BBC Philharmonic
Tom McKinney presents live recordings of Dvorak, Ginastera and Saariaho by the BBC Philharmonic.
Dvořák, Ginastera, and Saariaho from live recordings by the BBC Philharmonic. Beginning with Arthur Benjamin's wartime piece for viola, we'll also hear a Dvořák symphony written for the Philharmonic Society in London and a Saariaho piece whose postscript comes from T. S. Eliot's poem 'The Waste Land'.
2.00pm
Arthur Benjamin
Elegy, Waltz and Toccata for Viola and Orchestra
Eivind Holtsmark Ringstad, viola
Dvořák
Symphony No.7
BBC Philharmonic
Nuno Coelho, conductor
Zimmermann
Symphony in One Movement (Revised Edition)
Antheil
Specter of the Rose, Waltz (1946)
BBC Philharmonic
John Storgårds, conductor
Alwyn
The Ship that Died of Shame (1955)
BBC Philharmonic
Rumon Gamba, conductor
c. 3.30pm
David Matthews
Toward Sunrise
BBC Philharmonic
Jac van Steen, conductor
Ginastera
Concierto Argentino
BBC Philharmonic
Juanjo Mena, conductor
Xiayin Wang, piano
Kaija Saariaho
Notes on Light
BBC Philharmonic
John Storgårds, conductor
Jakob Kullberg, cello
c. 4.30pm
Varèse
Amériques
BBC Philharmonic
Presented by Tom McKinney.