Main content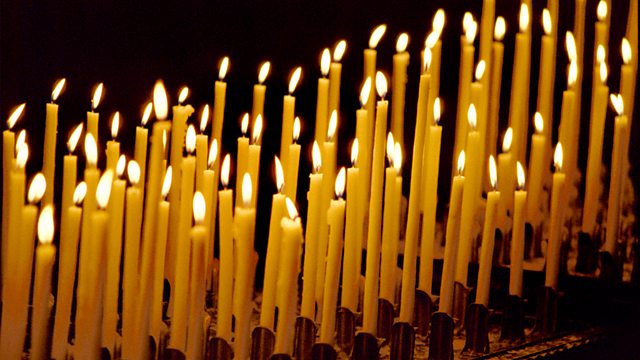 30/11/2018
Spiritual reflection marking St Andrew's Day with Fiona Stewart of Christian charity, Foolproof Creative Arts
Script
Good morning.
Happy St Andrew's Day!   Contrary to what you might think, most of us Scots don't celebrate our national day with particular gusto. Public servants have a holiday, some historic sites offer free entry and there are undoubtedly a few ceilidhs happening tonight, but on the whole it's not marked with as much enthusiasm as our other two winter hoolies: Hogmanay and Burn's Night.
I think that's a pity, as the life of St Andrew probably has a lot to teach us about how to live well. When I read about this disciple of Jesus I'm always struck by the fact that he was probably a good friend to have around. When he first meets Jesus, he immediately goes and finds his brother,
Simon, so that he can introduce him to the Messiah. When the disciples are wondering how to feed the 5000+ people who have gathered to hear Jesus teach, Andrew finds a boy in the crowd with 5 loaves and 2 fish, and has the faith to believe that Jesus can turn this lunch into a feast. And later in the gospels we read how another disciple sought Andrew's advice about bringing some Greek worshippers to meet Jesus. He comes across as approachable, kind, and inclusive.
This year the Scottish nation is linking with a global movement called Fair Saturday, a cultural event that brings different artistic groups together to share performances and ideas. I think St
Andrew would have been interested in getting involved in that, and he'd probably have wanted to introduce those involved to his friend, Jesus.
Lord,
Thank you for the example of St Andrew whose kindness and approachability led others to know you. Grant us kindness to help those around us, and the willingness to include those who might otherwise be overlooked.
Amen.