Main content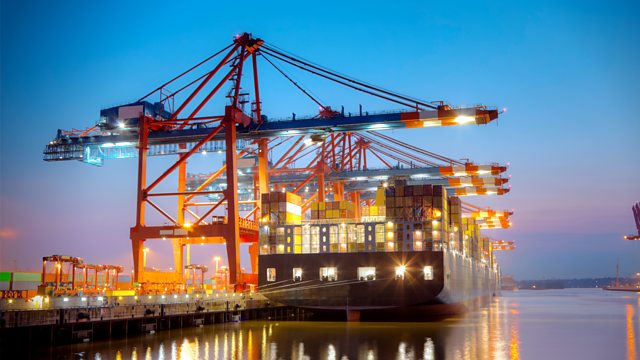 Are Freeports the Future?
Can 'freeports' spark a post-Brexit manufacturing boom? Jonty Bloom heads to Middlesbrough, which is looking to Singapore, Dubai and rural Ireland for inspiration.
In the 1970s a young Jiang Zemin headed to Shannon on the rural west coast of Ireland. The time he spent here at the world's first free trade zone would inspire the monumental industrial transformation of the Pearl River Delta and China itself.
The 'Shannon Model' as it became known came from the customs and tax deals around land at Shannon airport, its extraordinary transformation from green fields around a small airport to an industrial manufacturing hub inspired many of the world's most successful trade zones.
Now with Brexit looming Jonty Bloom heads to Teeside to see plans for it to become the UK's first 'freeport' offering customs free imports which it is hoped will encourage advanced manufacturing, utilising the region's deep water port.
With local and international business on board can this new scheme bring back manufacturing jobs not seen in decades to one of the UK's most industrialised and deprived regions?
Contributors;
Jerry Hopkinson - PD Ports
Sharon Lane- Tees Components
Ben Houchen- Tees Valley Combined Authority
Patrick Edmonds - Shannon Airport
Kevin Thompstone- Thompstone Group
Dr Meredith Crowley - University of Cambridge
Presenter: Jonty Bloom
Producer: Jordan Dunbar