Main content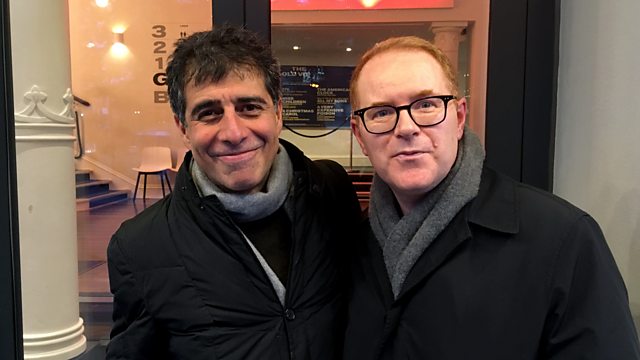 Hossein Amini meets Conor McPherson
Hossein Amini, whose writing credits include the TV drama McMafia, and the film Drive, meets Conor McPherson, whose plays include The Weir and Girl from the North Country.
The screenwriter Hossein Amini meets the playwright and director Conor McPherson.
Hossein Amini co-created and co-wrote the TV series McMafia, which focused on Russian gangsters and global organised crime. His screenplay for the film The Wings of the Dove, based on the novel by Henry James and starring Helena Bonham Carter, won an Oscar nomination. His other screenwriting credits include Drive, which starred Ryan Gosling.
Conor McPherson's play The Weir, first staged in 1997, was voted one of the most important plays of the 20th century in a National Theatre poll, and has been performed around the world. More recently Bob Dylan's representatives invited him to create a stage-work featuring Dylan songs. The resultant play, Girl from the North Country, was widely acclaimed in London, and opened earlier this year in New York, where the New York Times described McPherson as 'perhaps the finest English-language playwright of his generation'.
Producer Clare Walker
Last on
Broadcasts