Main content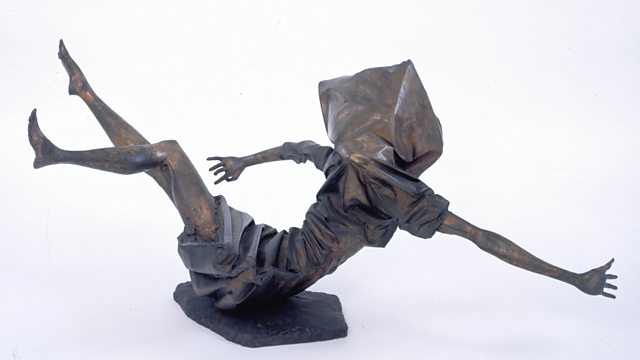 Collecting the Troubles at the Ulster Museum
Peter Curran examines how a national museum surrounded by a recent conflict that killed more than 3,500 people now tells that story through some startling exhibits.
There have been many creative responses to the Troubles in Northern Ireland – the violent conflict that raged between 1969 and the signing of the Good Friday agreement in 1998 – but a substantial collection of them in Northern Ireland has proved elusive.
Peter Curran examines how a cultural institution, a national museum of Northern Ireland, tells the story of the Troubles comprehensively through art and objects in new galleries.
Until recently, The Ulster Museum clung to less contested parts of the past - Spanish doubloons from the wrecked Armada, superb African canoes, and fossils. Peter Curran loved coming in to the museum's quietness during the 1980s to see history not pressed into the service of murdering friends and destroying families and the architecture of his city.
For this programme, he goes behind the scenes with a new generation of curators to the museum's secret off-site store of treasures and into the studio of artist Colin Davidson whose extraordinary Silent Testimony paintings of those who have experienced loss have just moved from the Ulster Museum to the United Nations in New York.
He discovers a universality in the story of how any place of conflict tells its story in the aftermath, through art and objects.
(image: Woman In Bomb Blast, sculpture by F.E McWilliam)
Produced and presented by Peter Curran. A Foghorn production for BBC Radio 4
Last on
Broadcasts