Main content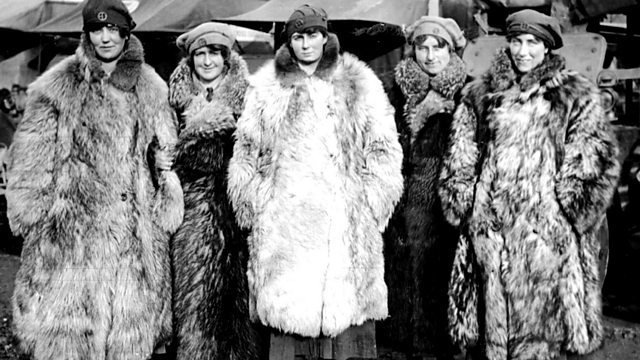 Women on the Western Front, Blackfishing, Menopause reversal
Women on the frontline in World War I. And is it possible to reverse the menopause?
Opera North's new commission marking the Armistice centenary Not Such Quiet Girls, tells the repressed and forgotten stories of women in World War I through staged scenes and music from the time. Singer and academic Jessica Walker talks to Jane about what inspired her to write the piece.
The act of 'blackfishing' involves using make-up, hair products and sometimes even surgery to appear black or ethnically ambiguous. Why is blackfishing problematic and what does it say about the way social media views women of colour? Wanna Thompson is a Toronto-based music, culture and lifestyle blogger. Jacqueline Springer is a contemporary black culture journalist.
How well are schools doing at safeguarding the vulnerable children who feel that their gender identity does not match their birth sex? We discuss what's happening in practice and why some people are concerned about how well young people are being supported.
Last night the BBC documentary The Truth About The Menopause explored a pioneering treatment that claims to reverse the menopause. At the moment young cancer patients who are undergoing an early menopause due to chemotherapy are being offered this treatment, but could older women ever benefit from it? Jane is joined by consultant paediatric oncologist, Sheila Lane from the John Radcliffe Hospital in Oxford.
Presenter: Jane Garvey
Producer: Laura Northedge
Interviewed Guest: Jessica Walker
Interviewed Guest: Wanna Thompson
Interviewed Guest: Jacqueline Springer
Interviewed Guest: Sheila Lane
Interviewed Guest: Layla Moran
Interviewed Guest: Michele Moore
Last on

Clips

Broadcast