Main content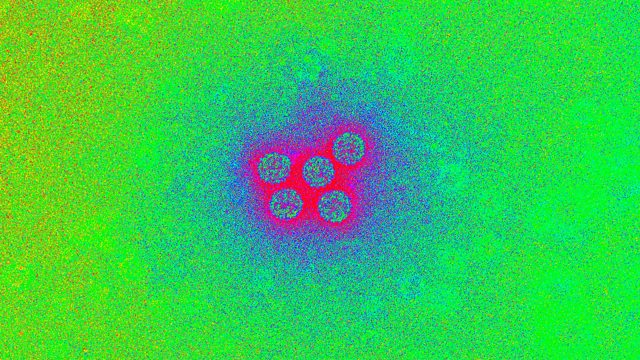 Polio in New York, by Dava Sobel
Dava Sobel journeys around New York, seeing the city in the light of its polio epidemic in 1916. Part of the Contagious Cities series.
In this special series of Essays, five writers each consider the history and effects of a different contagion in their city. Each is 'shown' the city by a disease historian or clinical expert who reveals something of how urban life has been physically and psychologically shaped by an epidemic – some current, some from the past. The journey through the city that the writer and their 'guide' took was recorded and the sound of the tour ghosts into the background of each Essay.
"The world's first major polio epidemic broke out in New York City in June 1916. It spread quickly from the Brooklyn neighborhood of Pigtown to the other four boroughs. Immigrants who filled the tenement buildings on Manhattan's lower east side were scapegoated as the probable polio carriers. Here, in the so-called melting pot of New York, within sight of the Statue of Liberty, the Irish, the Italians, and the Jews of Eastern Europe all stood accused."
Author and science writer, Dava Sobel was 'shown' New York City in the light of polio by Naomi Rogers, Professor of Medicine and History at Yale University. Their journey begins at the Tenement Museum on the Lower East Side. They made their way Downtown to President Franklyn D Roosevelt's polio charity HQ and continued up the city to the Rockefeller Institute where pioneering research was carried out on the virus. Dava recalls her own memory of the polio jab and her father's crowded home surgery in the Bronx where, as a doctor, he carried out many vaccinations.
This series has been developed by BBC and Wellcome (www.wellcome.ac.uk/contagiouscities) in partnership. They are part of an international collaborative project which explores the interplay of people and pathogens in urban contexts
A Cast Iron Radio Production for BBC Radio 3.