Main content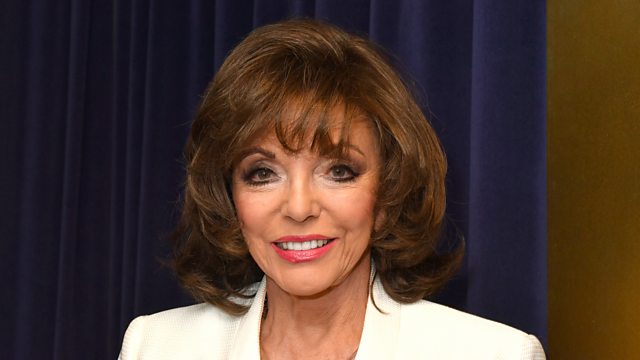 Joan Collins 'unscripted', The law on sex on gender, Why shapewear is gaining in popularity
Unscripted - Joan Collins on a life lived in Hollywood. Plus The law on sex and gender and why shapewear is gaining in popularity.
Joan Collins 'Unscripted' - Dame Joan Collins' new one-woman show promises scandalous secrets and stories from her long career in showbusiness. Joan joins Jane to talk about it all; from predatory movie producers in old Hollywood, to her latest success on the small-screen with Netflix's American Horror Story.
Shapewear is said to hold you in, enhance your curves and help you make the most of what you got. The likes of the Kardashians have used waist trainers and they've now crossed over into the fitness community. Why are they so popular and are they a good idea?
We continue our series on Sex and Gender. Today we're looking at what the law actually says and the current argument about the protections offered by the 2010 Equality Act.
BBC 100 Women is an annual initiative from the BBC World Service : reporters picked a day at random (October 1st 2018)_ to see how many cases of intimate partner killings are actually reported globally every day. Reporter Krupa Padhy tells us more.
Presenter Jane Garvey
Producer Beverley Purcell
Guest; Joan Collins.
Guest; Kelechi Okafor
Guest; Lucy Adlington
Guest; Professor Alex Sharpe
Guest; Professor Rosa Freedman
Last on
Clips

Broadcast

Podcast
Women's voices and women's lives - topical conversations to inform, challenge and inspire.