Main content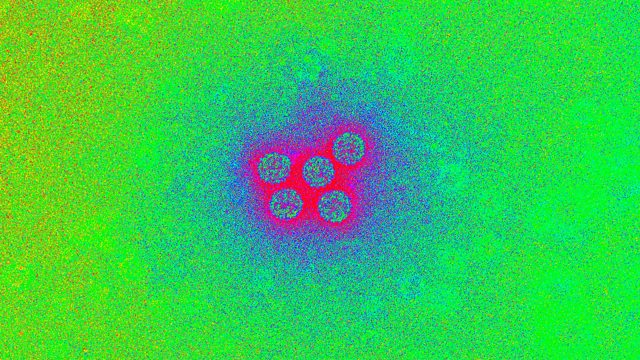 HIV AIDS in Nairobi: Polly of Kinshasa Street, by Okwiri Oduor
Young Kenyan author, Okwiri Oduor - one of five writers in the series considering an epidemic from the viewpoint of their own city - reflects on HIV AIDS in Nairobi.
In this special series of Essays, five writers each consider the history and effects of a different contagion in their city. Each is 'shown' the city by a disease historian or clinical expert who reveals something of how urban life has been physically and psychologically shaped by an epidemic – some current, some from the past. The journey through the city that the writer and their 'guide' took was recorded and the sound of the tour ghosts into the background of each Essay.
"In downtown Nairobi, we walk past nondescript buildings which Dr. Kimani identifies as lodges or massage parlours where his clients work. This, he says, is where the city's labourers go for quick sex, sometimes during their lunchbreak.
We visit another sex workers' clinic, located directly across from Liddos strip club. The clinics are always found in close proximity to clients' workplaces. We stand on the sunny rooftop. On one side is a glass dome that covers the stairwell, and on the other side, a shipping container which is an extension of the clinic's offices."
In Polly of Kinshasa Street, young Nairobi author, Okwiri Oduor recalls with incredible intensity and sadness, a childhood friend and her mother who suffered from HIV AIDS. She cuts this memory with a current tour of the city given by HIV AIDS worker and Epidemiologist, Dr Joshua Kimani whose clinics across Nairobi, reveal how the disease has infiltrated the lives of people at all levels of society.
This series has been developed by BBC and Wellcome (www.wellcome.ac.uk/contagiouscities) in partnership. They are part of an international collaborative project which explores the interplay of people and pathogens in urban contexts.
A Cast Iron Radio Production for BBC Radio 3.