Main content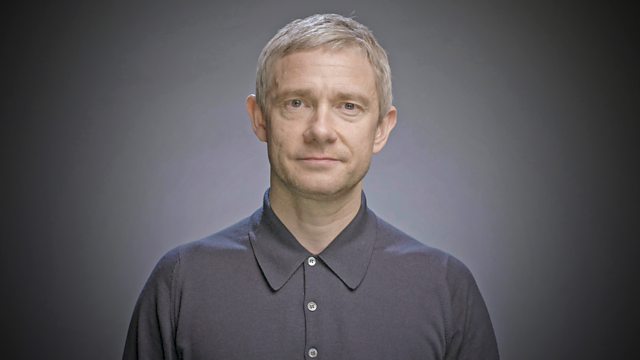 The Unfortunates
Dramatisation of BS Johnson's 1960s 'novel in a box' starring Martin Freeman. The order of scenes was randomised, in keeping with the novel, intended to be read in any order.
"But I know this city...Tony. This town. His town. Their town."
Adaptation of BS Johnson's 'forgotten masterpiece' in which a sports journalist's memories of an old friend are triggered when he travels to a strange city to cover a football match.
The novel was published in unbound sections loose in a box and intended to be read in any order, so as well as a meditation on friendship and loss, The Unfortunates becomes an inquiry into memory and the act of writing, as our hero struggles to recall everything in order to 'get it all down' as he promised his dying friend.
In a first for the BBC, this audio drama is now available on smart speakers, using the latest technology to create an experience which captures the spirit of the original avant-garde novel. Just as BS Johnson intended the sections of the novel to be read in any order, the smart speaker gives you any number of randomised versions of the drama. The story changes every time, giving you endless permutations, shaped using spoken commands.
How do you enjoy The Unfortunates on smart speakers? It's free to download and can be found either by asking your device to enable The Unfortunates, via the skill store or via BBC R&D's website at bbc.co.uk/taster.
Bryan ..... Martin Freeman
Tony ..... Patrick Kennedy
Wendy ..... Claire Rushbrook
June ..... Jacqueline Defferary
Tony's Father ..... Sean Baker
First Aid Woman/Tony's Mother ..... Christine Kavanagh
Sation Announcer/Reporter ..... Tony Bell
Landlady/Clerk ..... Sally Orrock
Guest House owner/Reporter ..... Jude Akuwudike
Clerk/Newspaper Voice ..... Lloyd Thomas
Grocer/Clerk ..... Sam Dale
Passing Child ..... Joseph Dudgeon
Tony's son ..... Greta Dudgeon
Director .... Mary Peate
Dramatist .... Graham White
Writer ..... BS Johnson
Last on
Broadcast