Main content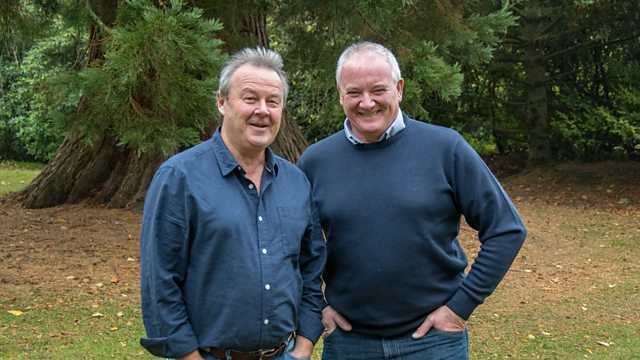 Broadband, Crayfish, and Glenmore Lodge at 70
Join Mark Stephen and Euan McIlwraith for the latest outdoor activities from Shetland to the Borders, plus the key stories for those who live and work in the countryside.
Mark visits Blaquhidder in Stirling where the locals have taken the issue of poor broadband into their own hands.
The invasive North American Crayfish are causing chaos in the North and South River Esk, and Euan finds out from Craig Macintyre why they're so hard to get rid of.
Euan meets an Aberdeenshire farmer whose life and livelihood was turned upside down overnight.
The Ben Nevis Observatory might be long gone, but Mark finds out more about its fascinating history from Nathan Berrie of the John Muir Trust.
The Montrose Basin has been the temporary home to a Hoopoe, despite the bird usually being found in Europe and Asia. Euan speaks to Anna Cheshire about why this visitor might be a little bit lost.
Glenmore Lodge is celebrating its 70th Birthday this year and Mark chats with current Principal, Shaun Roberts, about how the lodge has grown over is seven decades in operation.
Euan chats to Colin Galbraith at the RSPB Nature of Scotland Awards about the importance of recognising the efforts of people in the community.
And Mark visits a Japanese garden in the Ochils that has recently been restored to its former glory.