Main content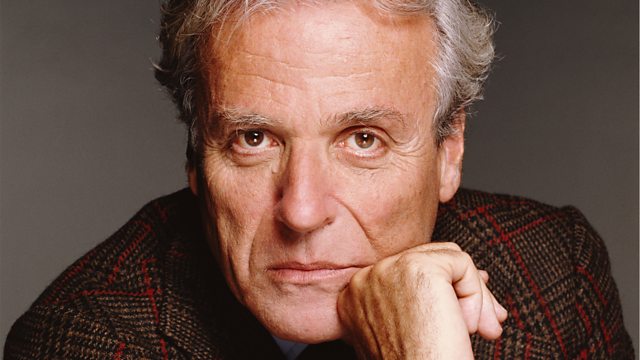 John Large, William Goldman, Dr Sarah Ntiro, Richard Baker, Patsy Rodgers
Matthew Bannister on screenwriter William Goldman, engineer John Large, broadcaster Richard Baker, campaigner Dr Sarah Ntiro and Irish King Patsy Rodgers.
Pictured: William Goldman
Matthew Bannister on
William Goldman, the Hollywood screenwriter behind a string of hits including Butch Cassidy and the Sundance Kid, All The President's Men and The Princess Bride.
John Large, the respected nuclear engineer who highlighted the safety risks facing the industry.
Richard Baker, the long serving BBC television newsreader who also presented classical music programmes, including the Proms, on radio.
Dr. Sarah Ntiro, the first woman in East Africa to get a university degree.
Patsy Rodgers who was known as the King of Tory - Ireland's most remote inhabited island.
Correction: in this Last Word edition it was broadcast that Richard Baker was the first newsreader on BBC television. This is incorrect: Richard Baker in fact introduced the newsreader John Snagge, who was the first person to read a news bulletin for BBC television on 5th July 1954.
Interviewed guest: Harlan Coben
Interviewed guest: Ellin Stein
Interviewed guest: Shaun Burnie
Interviewed guest: Andrew Baker
Interviewed guest: John Rendel
Interviewed guest: Rita Achiro
Producer: Neil George
Archive clips from: Nationwide, BBC One 04/12/80; Saturday Live, Radio 4 08/01/11; The Last King of Ireland, RTE 27/07/18; Marathon Man, directed by John Schlesinger, Paramount Pictures / Robert Evans Company 1976; Night Waves, Radio 3 26/11/92; Butch Cassidy and the Sundance Kid, directed by George Roy Hill, Twentieth Century Fox 1969; The Princess Bride, directed by Rob Reiner, Act III Communications 1987; 50th Anniversary of BBC Television News, BBC One 05/07/04; Midweek, Radio 4 15/06/83; Walton: Façade, London Sinfonietta, Radio 3 03/06/77; Up All Night, 5 Live, 12/04/11; File On Four: The Future Of Nuclear Energy, Radio 4 04/11/86.
John Large
Born 4 May 1943; died 2 November 2018, aged 75.
Last Word spoke to Shaun Burnie, a senior nuclear specialist with Greenpeace who worked with John.
William Goldman
Born 12 August 1931; died 16 November 2018, aged 87.
Last Word spoke to writer Harlan Coben and Ellin Stein, teacher of screenwriting at Goldsmiths, University of London.
Dr Sarah Ntiro
Born 21 March 1926; died 22 October 2018, aged 92.
Last Word spoke to John Rendel, international education consultant and founder of the social enterprise PEAS, and Rita Achiro, Executive Director of the Uganda Women's Network.
Richard Baker OBE
Born 15 June 1925; died 17 November 2018, aged 93.
Last Word spoke to his son, Andrew Baker.
Patsy Rodgers
Born 12 March 1944; died 19 October 2018, aged 74.